What is Kali Linux
Kali Linux is a Debian-based Linux distribution design for advanced Penetration Testing and Security Auditing. that comes with pre-installed Penetration Testing, Security research, Computer Forensics, and Reverse Engineering Tools.
Kali Linux Images
Kali Linux 64-Bit (Installer)
Kali Linux 64-Bit (Live)
Kali Linux 64-Bit (NetInstaller)
Kali Linux 32-Bit (Installer)
Kali Linux 32-Bit (Live)
Kali Linux 32-Bit (NetInstaller)
Kali Linux Virtual Images
Kali Linux 64-bit VMware
Kali Linux 32-bit (PAE) VMware
Kali Linux 64-bit VirtualBox
Kali Linux 32-bit (PAE) VirtualBox
Kali Linux ALL Images download here link
Install Kali on VirtualBox
After Download and install the VirtualBox on your Computer, Open your VirtualBox and Click on the New Button. A dialogue box is open here we need to type the name of the machine or Type of Operating System and Version of the Operating system.
In my case, my Virtual Machine Name is Kali Linux or OS type is Linux and Version Debian 64, if you download Kali Linux 32-bit, choose Debian 32 bit version and click Next.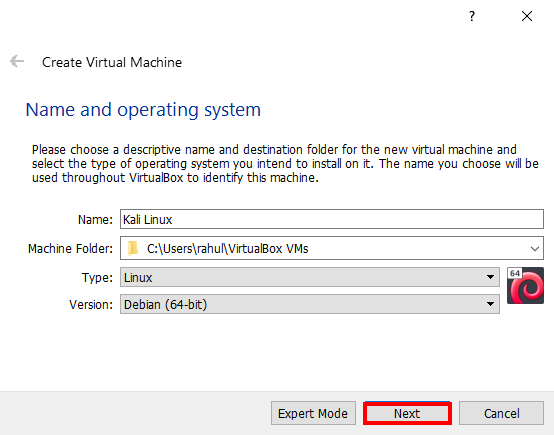 The next step is allocating Virtual Ram for Kali Linux, it is recommended that you allocate at least 1 GB, to run perfectly Kali Linux allocate at least 8 GB.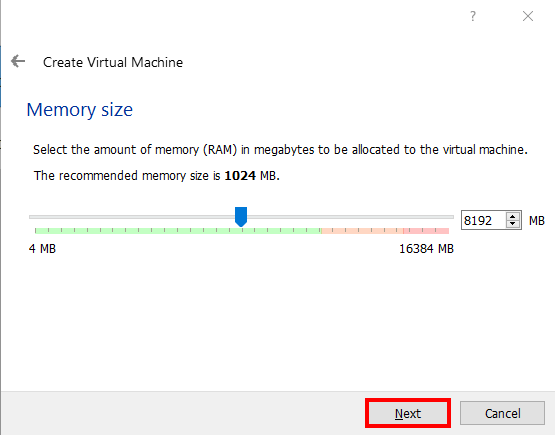 The Next option is Creating Virtual Hard Disk for Kali Linux, Choose the second radio button ( create a virtual hard disk now ) and click Create.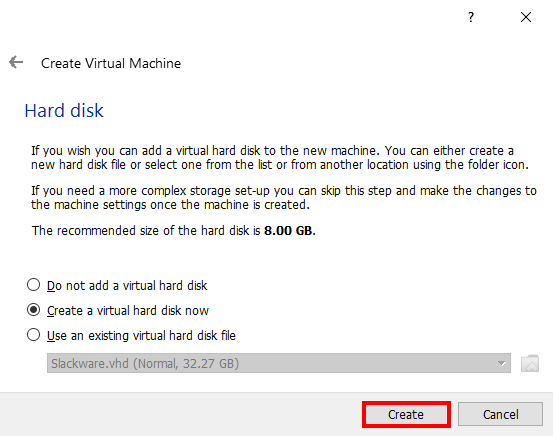 Choose Storage Type Dynamically Allocated and click Next Button.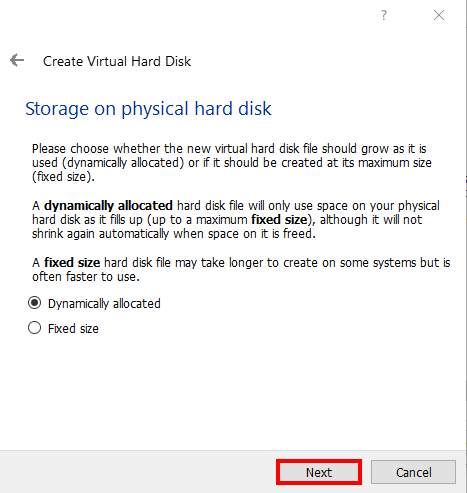 Final Step for Virtual Hard Disk configuration Allocating Virtual Disk size if you want to change the virtual Disk destination directory or name click the place holder and allocate disk size and click Create.
Minimum requirement is 12 GB for Kali Linux installation on Virtual Box.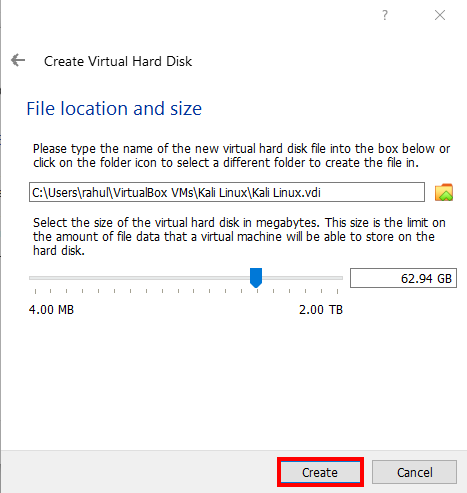 After Allocating the Virtual Hard Disk for Kali Linux Our New Kali Linux Virtual Machine is Created, Final Step is Attaching Kali Linux ISO image file to Virtual Machine Click the Kali Linux Machine Setting button and go to Storage Section and click the disk icon and navigate your Kali Linux ISO images.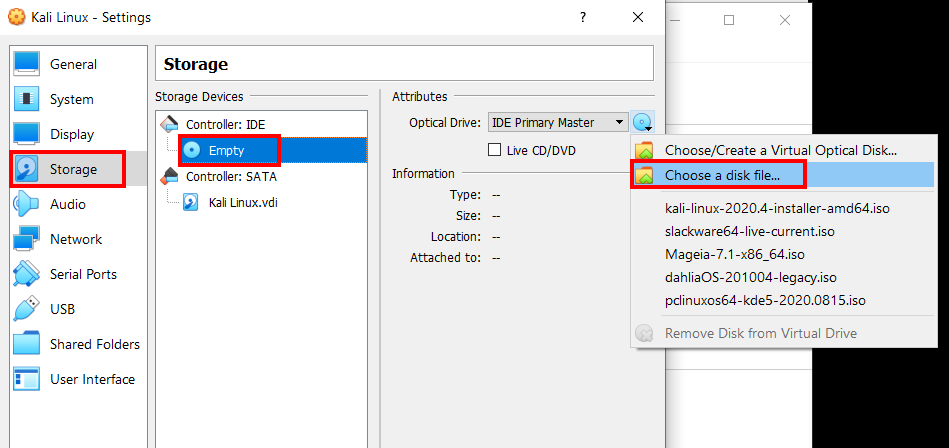 and click start button to start Kali Linux installer.
Now Kali Linux installer is start choose first option Graphical Install and hit enter.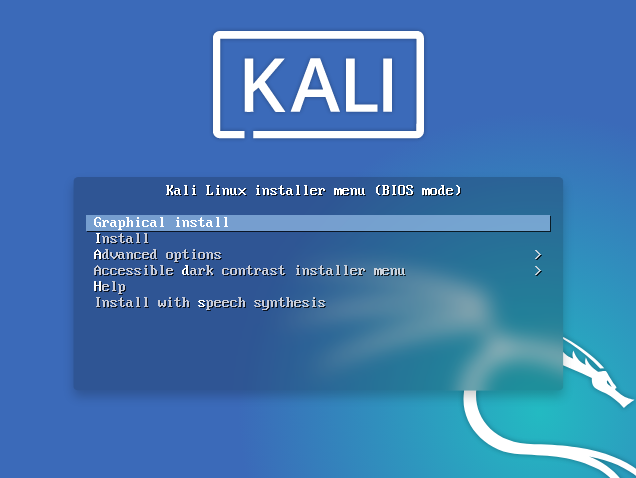 choose the installation process language and click Continue.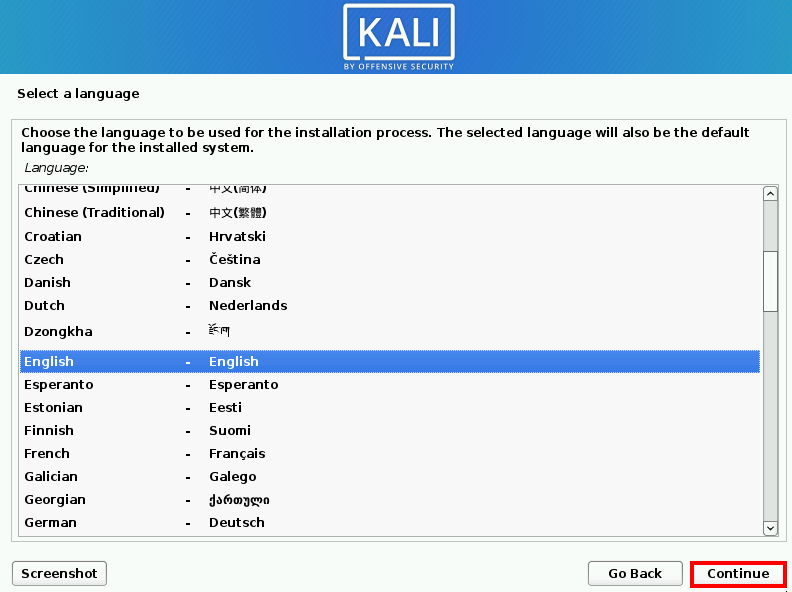 Select your country location and click Continue.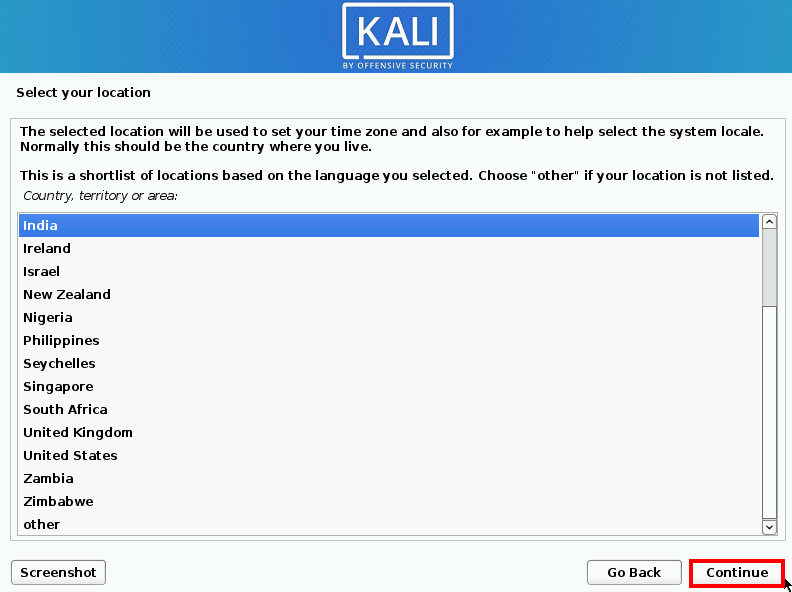 choose your keyboard layout and click continue button.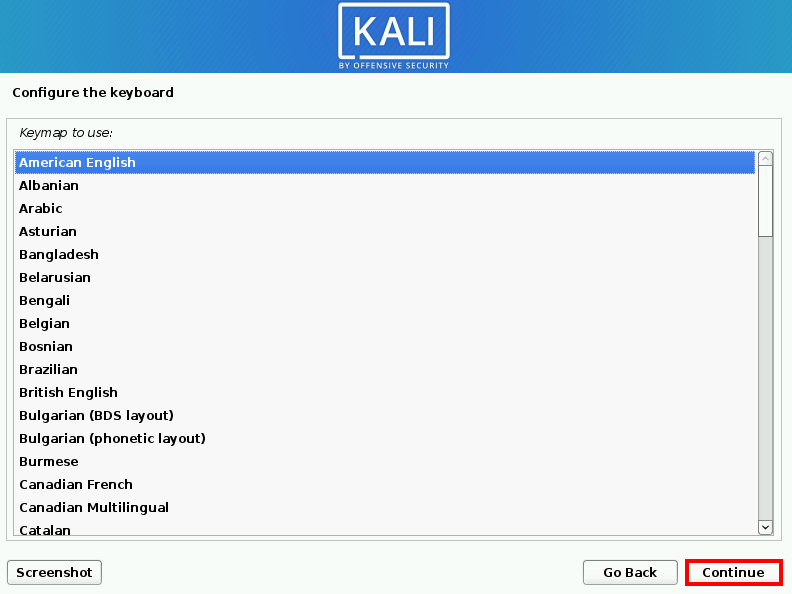 If you're not connected to the internet you get a network configuration error click ( don't configure this time ) and go to next step, type your Kali Linux machine host-name and click continue.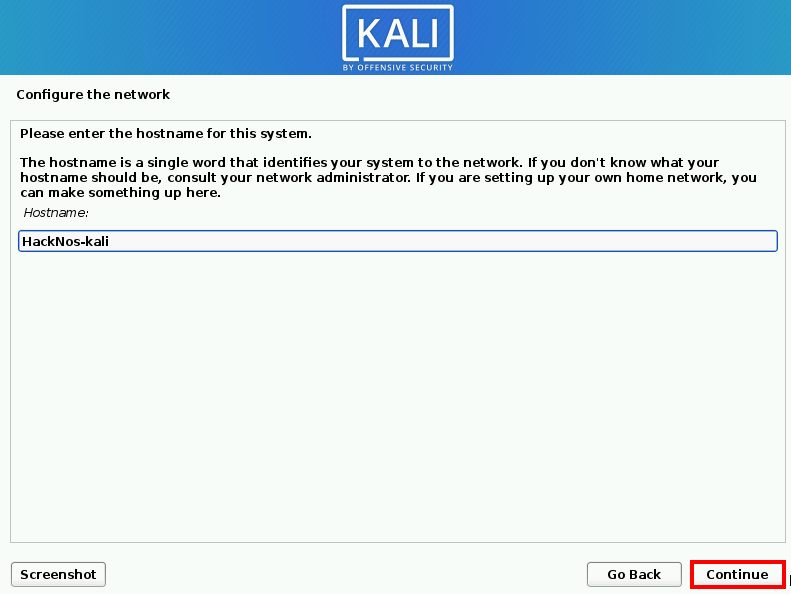 Next type new user full name and click the Continue button.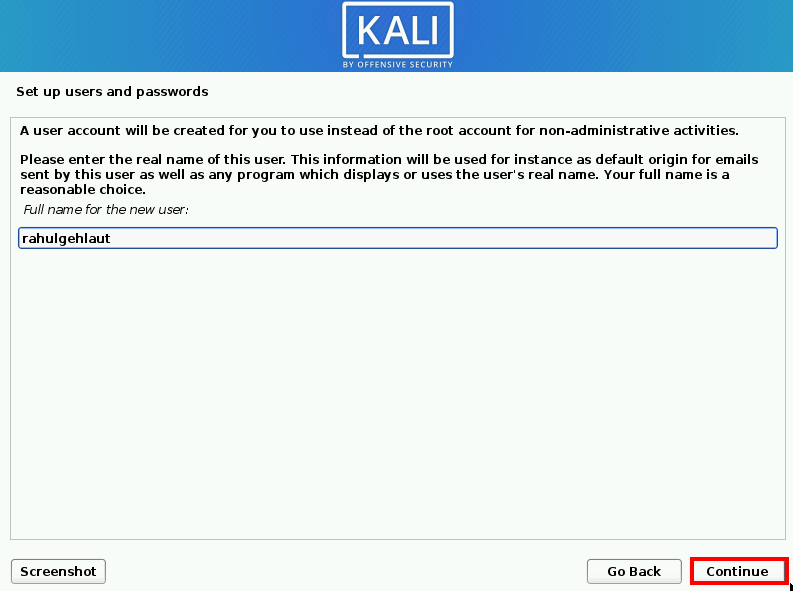 Now type your username and click continue button.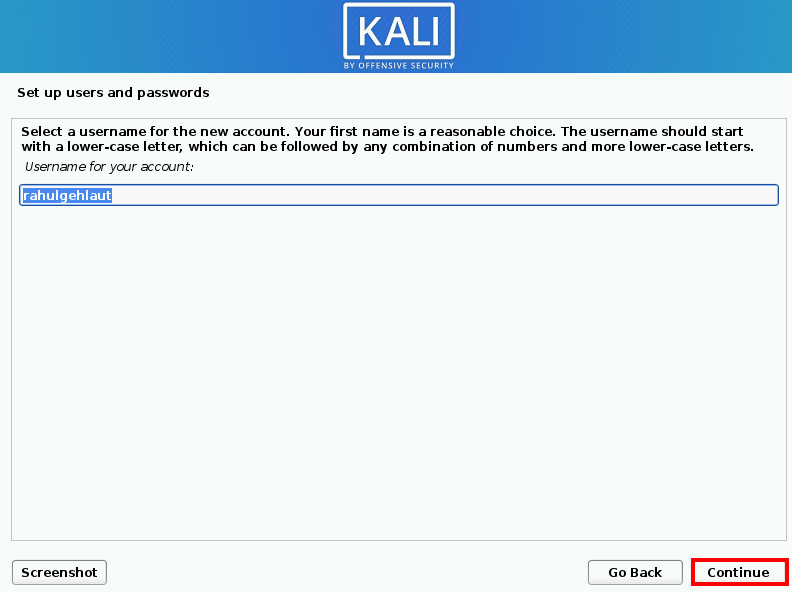 Choose a New password for the new user, type your password two time and click Continue button.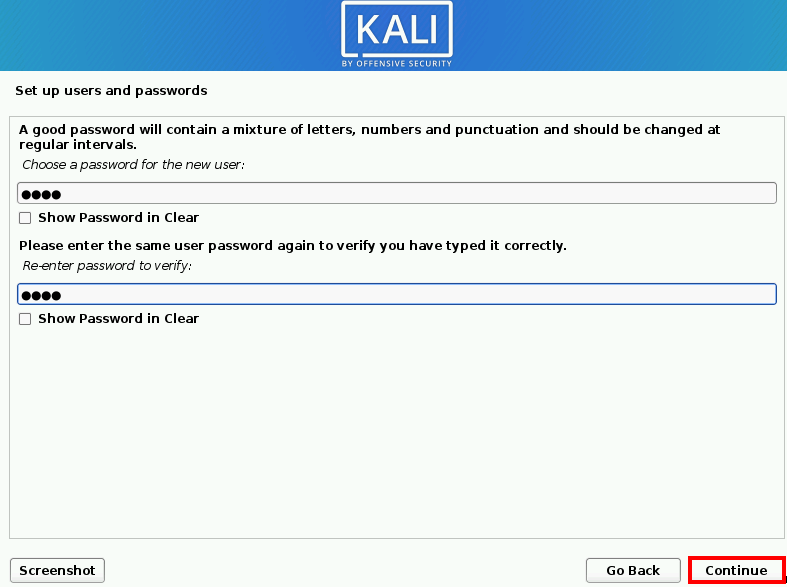 Next We will have to set the partition disk Choose the First option ( Guided – use entire Disk ) and click Continue.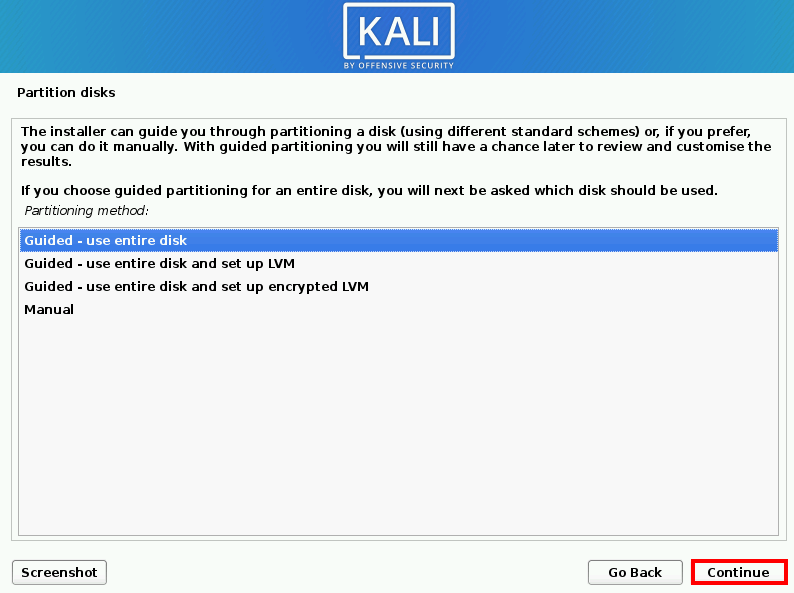 Now Select your partition table and again click Continue.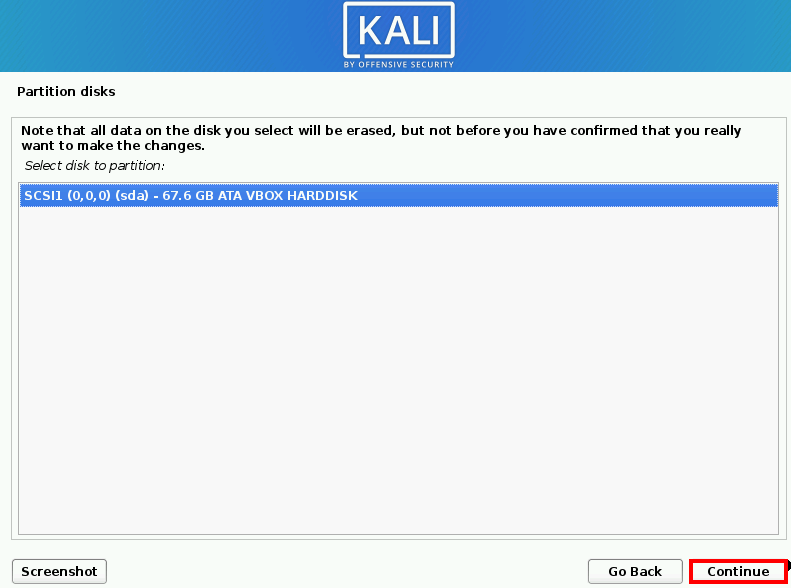 Check your Partition Table are correct and choose second option ( Finish partitioning and write changes to disk ) and click continue button.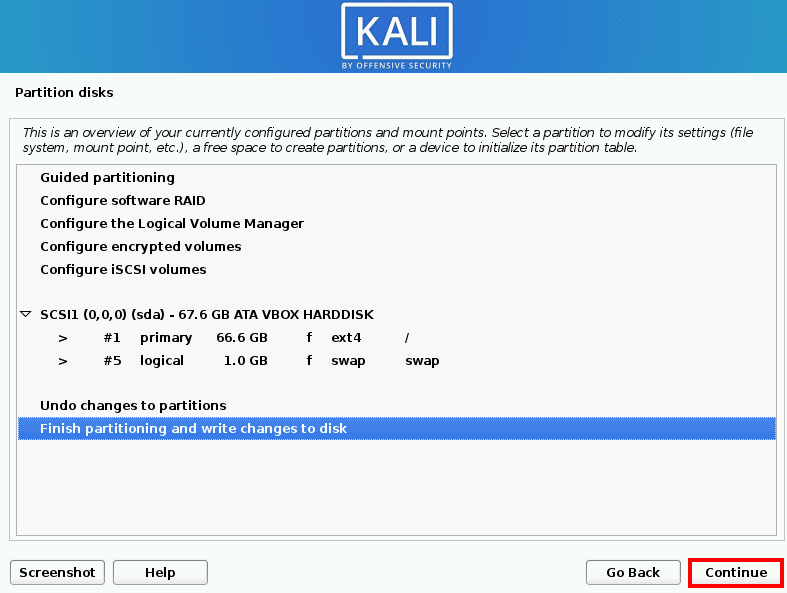 Partition Disk Write the change s to disk choose yes radio button and click Continue.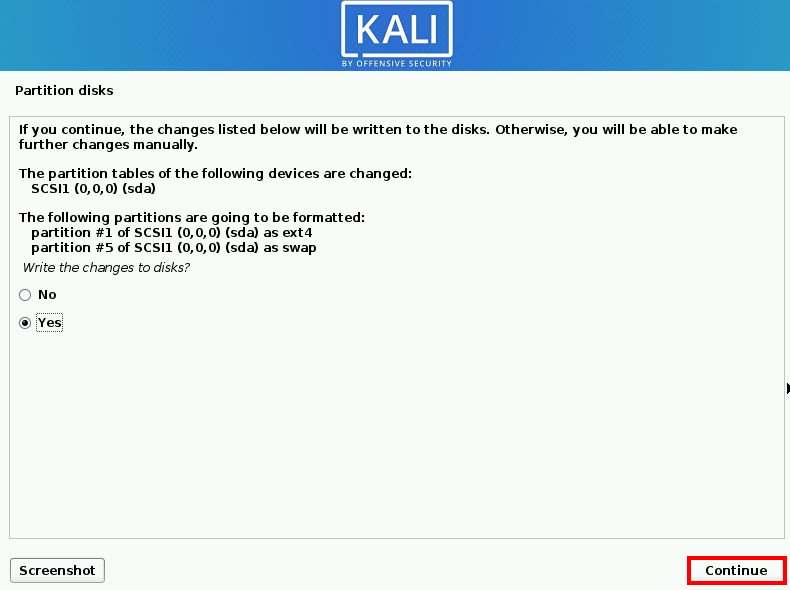 Select your Desktop environment and Tools, in my case i choose default option to install kali linux with Xfce Desktop environment ) and click Continue.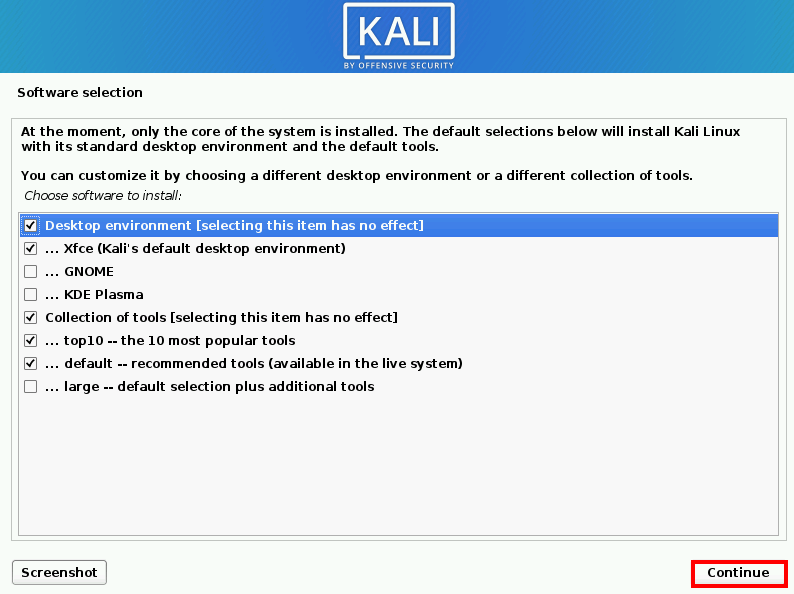 Install GRUB boot Loader your primary drive choose yes.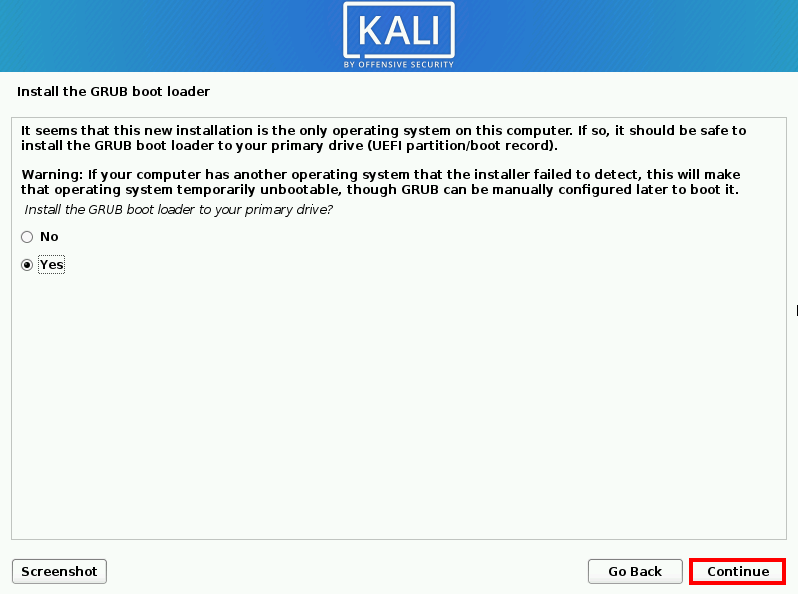 choose your boot loader installation Disk and click Continue.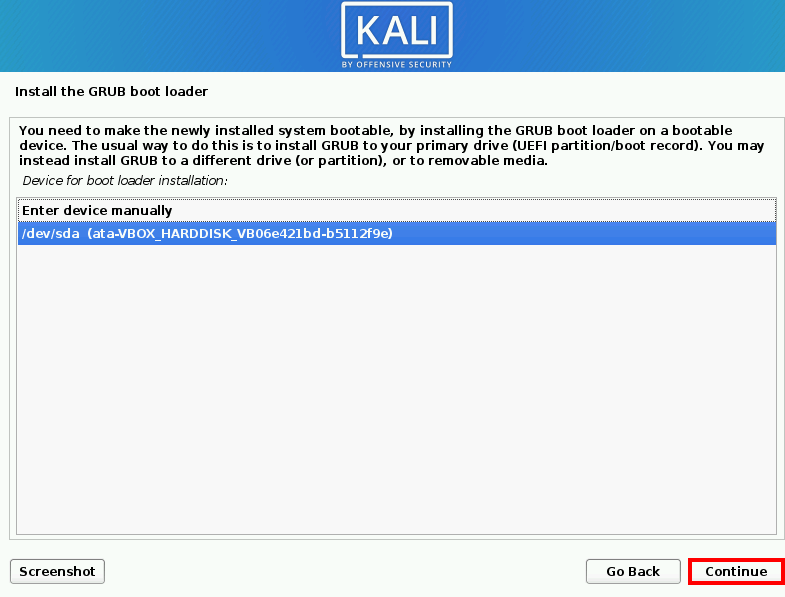 After 2-5 Minute Grub boot loader installation is done now click the continue button and your Kali Linux VM is automatic restarting.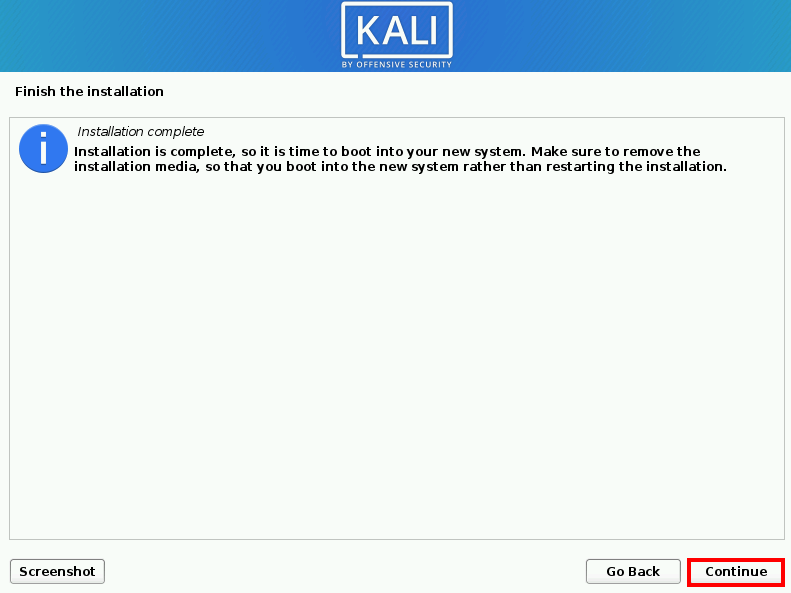 After reboot the machine first we remove the Kali Linux installation ISO image and again restart the machine.
our Kali Linux machine is boot up type your username or password and hit enter.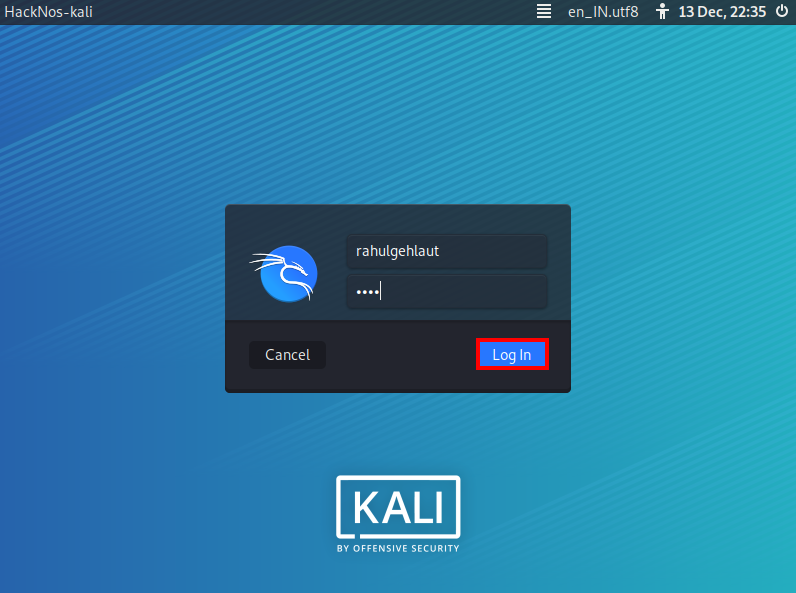 Kali Linux installation on AWS EC-2 Machine Free Uses