Upload Plugin WordPress FTP | WordPress Plugin FTP Upload | Upload WordPress Plugin via FTP | How to Upload WordPress Plugin via FTP | Activate WordPress plugin via FTP
Today I will tell you how you can upload the plugins directly to the FTP server on your WordPress website. This whole process is very easy, so you will not face any problem here.
More Questions About WordPress
We can upload files from 4 ways FTP server. Out of which we will use the Filezilla platform and install our plugins.
After connecting your website to FileZilla, you will see the interface of this method, here you will have to click above the public HTML folder.
After doing this you will have to click on the wp-content folder and it was related to your website and come to a folder containing plugins so that you can upload it as you like.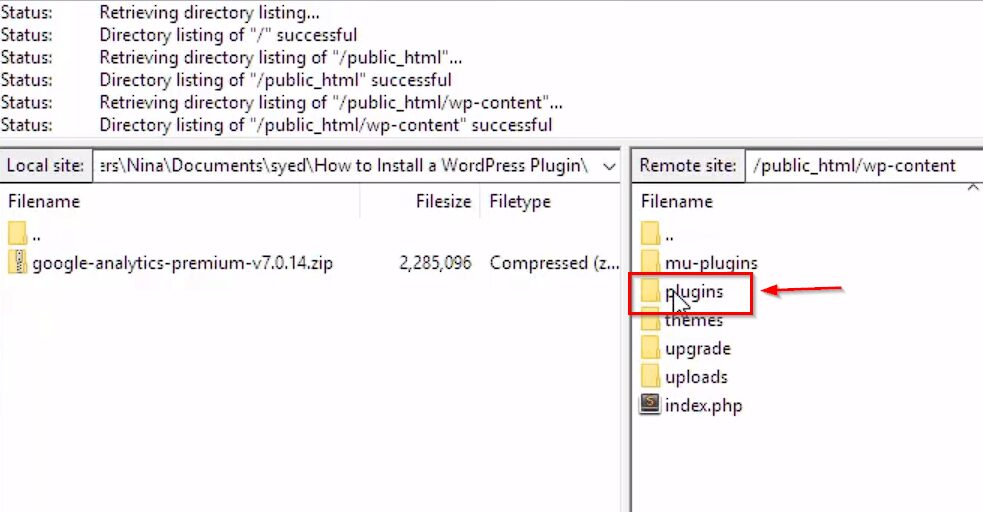 After going to the folder, you have to click on the plugins folder. Where all the plugins of your website are installed. If you want to edit a plugin, you can go to this folder.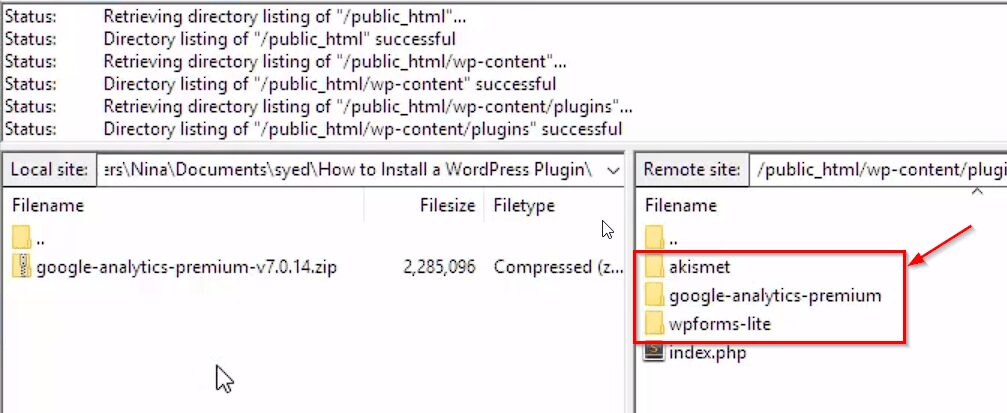 After going to the folder, you can see that we already have 3 plugins installed. Now we will upload a new plugin here.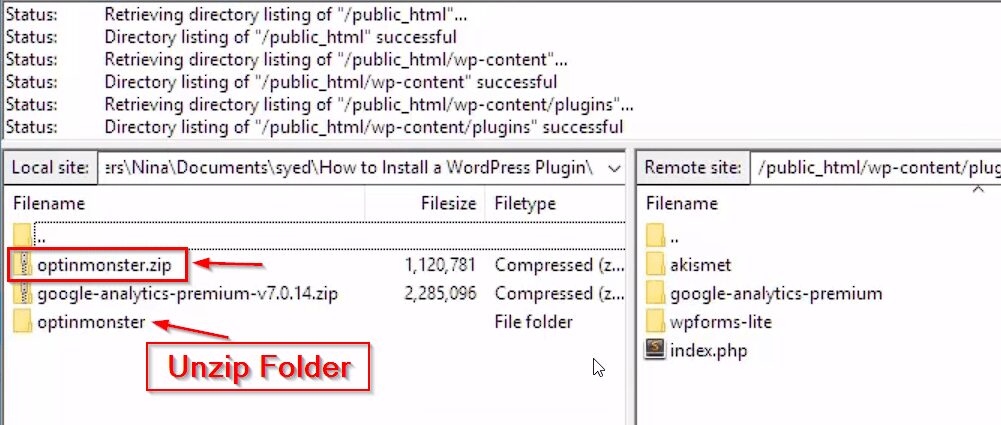 You have to install the jism plugin and upload it, first, you have to unzip it. This zip file will be available from where you have purchased the plugin.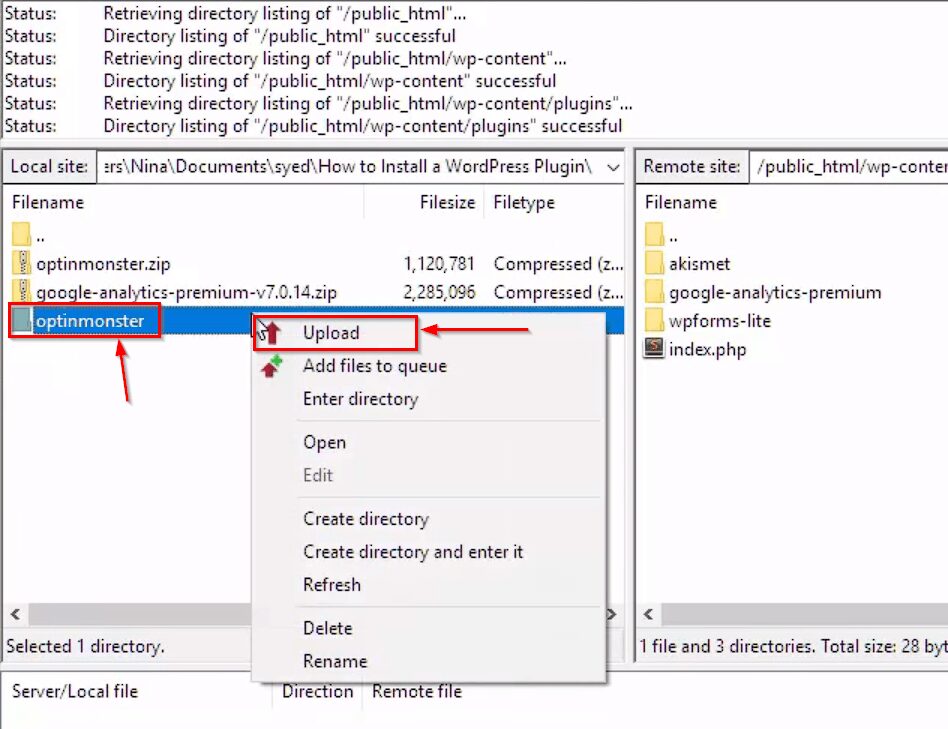 After unzipping the plugin, now we will upload the unzipped folder in the plugins folder of our website, for which we have to right-click on the unzip folder and then click above the upload button.
After this your folder will start uploading and Successful will be uploaded.
Now you can see that now we are showing the plugin with the uploaded folder in the plugin section of our website. One thing you have to keep in mind is that whenever you upload a plugin, it will not be activated, it will be activated only if it is installed.