Garuda Linux is a free and open-source Linux distribution based on the Arch Linux operating system Garuda Linux offers US many GUI tools for managing system settings and Garuda Linux is completely free Garuda Linux Offer 8 Desktop environment you can read here more about Garuda Linux.
Garuda Linux Installation Desktop Environment
Garuda KDE Plasma
Garuda Linux Gnome
Garuda Linux Cinnamon
Garuda Linux XFCE
Garuda Linux Deepin
Garuda Linux Installation ISO Download
You can Download Garuda Linux Installation from Garuda Official Download Page if you want to download garuda Linux you can use this link
Garuda Linux Installation Requirements
Here are Garuda Linux's minimum requirements if you want better performance you can add some more space and upgrade your ram size and for gaming purposes you can Nvidia driver.
Garuda Linux Installation requirements
30 GB Hard Drive Disk Space

4 GB RAM Memory

CPU => x86_64 CPU, with Intel VT-x/AMD-V/SVM

not-required Hardware-accelerated GPU

if you installing on Virtualbox => VirtualBox 6.1.14
Garuda Linux Recommended requirements
40 GB Hard Drive Disk Space

8 GB RAM Memory

CPU => x86_64 CPU, Intel VT-x/AMD-V/SVM

required Hardware-accelerated GPU

if you installing on Virtualbox => VirtualBox 6.1.14
Garuda Linux Install on Virtualbox
First, open your VirtualBox
After opening the VirtualBox you need to click on the new button
And new popup window is the open first field you need to write your OS Name you can write any skip the second field because it's already configured if you want to change the installation directory you can change it by clicking the second field, let's move the third field and choose the type of operating system ( Linux ) and move the last field and chose version ( Arch Linux 64 ) and click next.
Now Select memory size ( and recommend memory size is 4000 MB ) and click next.
Next, create a virtual hard disk now and click create ( and select next VDI option and click next )
Now chose the first radio button Dynamically allocated and click Next
After clicking the next button you move to the Storage Section, here select the amount of storage, and recommend size is 30 GB
Our VirtualBox setup is almost done select your virtual Garuda Linux and clicks on the start button, here you see another popup window Select startup disk click on the folder/directory icon and navigate your download directory and choose your Garuda Linux iso, and final click on start.
We Already Download Garuda Linux KDE Plasma Environment If you already Download Garuda Linux you can follow our Steps for installing Garuda Linux us!
Let's Boot Garuda Linux with Bootable USB Drive and Enter your Boot key then choose your USB Drive After Boot Garuda Linux We saw like this Welcome To Garuda Choose the Boot Option ( Boot: Garuda.X86_64 KDE )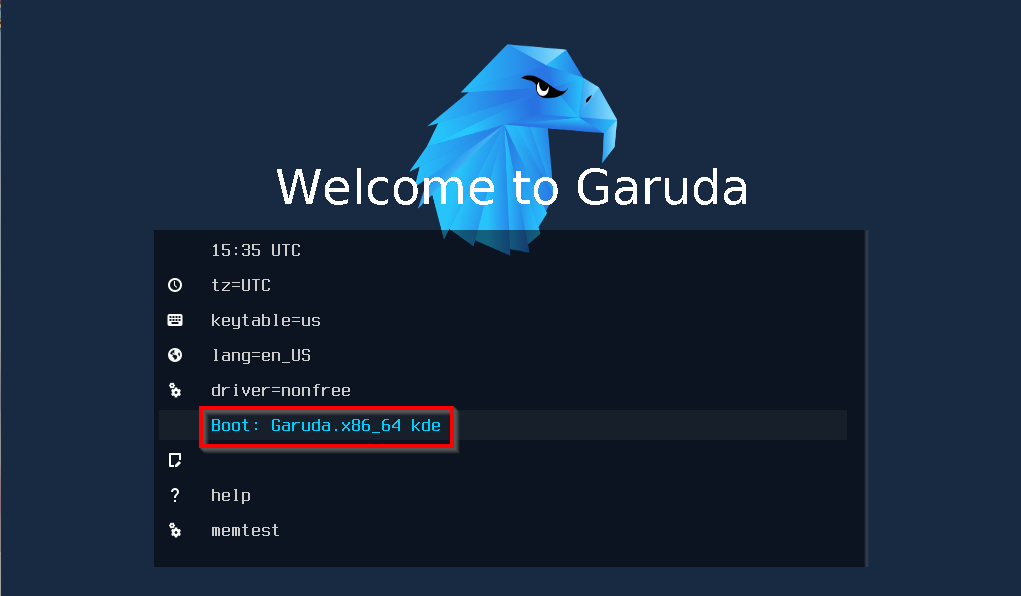 After entering the Boot button it takes a few minutes please wait until the login screen. And login with Garuda User and password is Garuda.
Now we enter the Garuda Linux and again we saw Welcome Message for installing click the Garuda Install Button.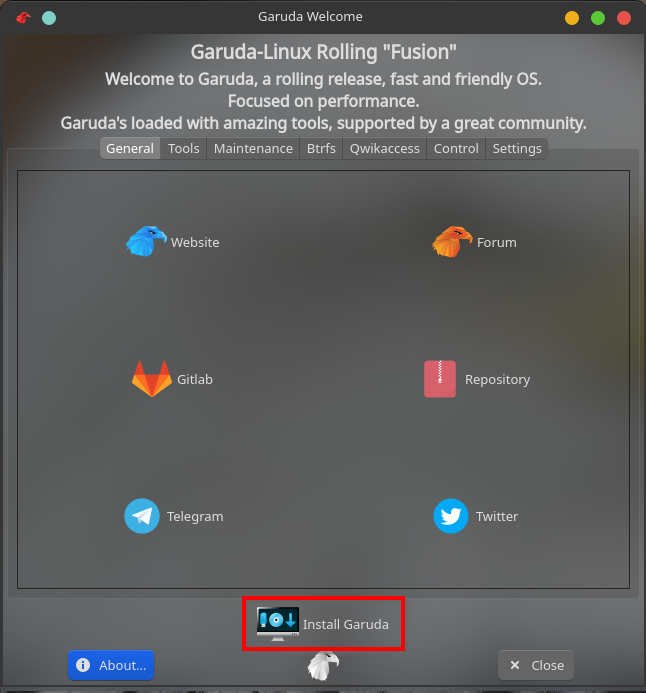 Garuda Linux Installer is started it asks you your preferred language to choose your Language and click the next button.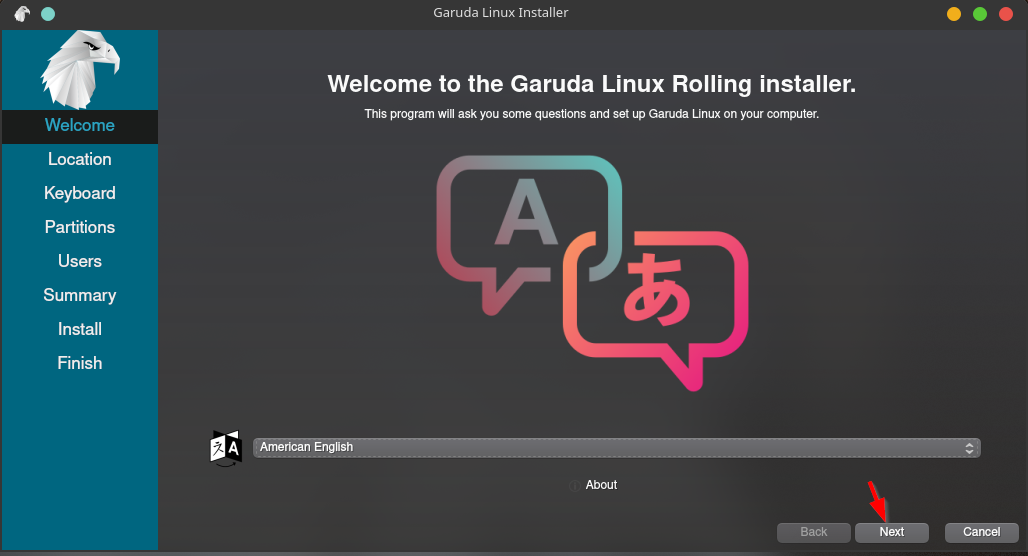 Select you Region and Zone and hit the Next button.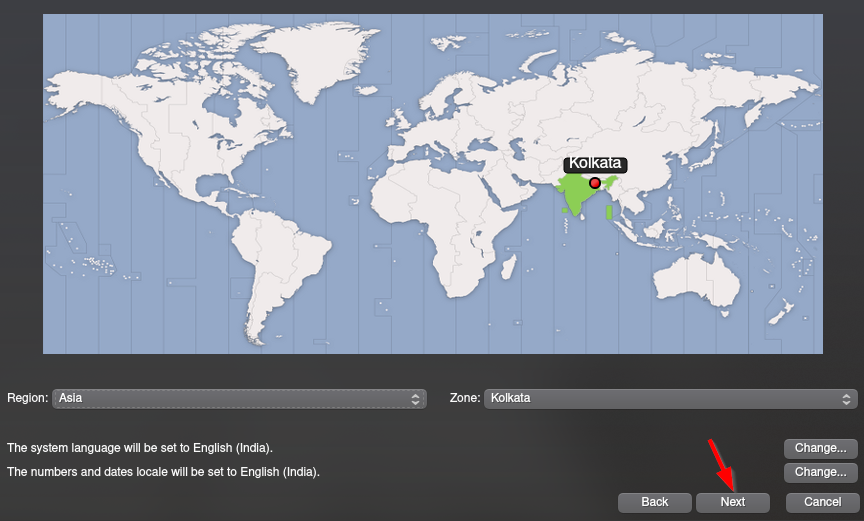 Select your keyboard layout and keyboard language and again click the Next button.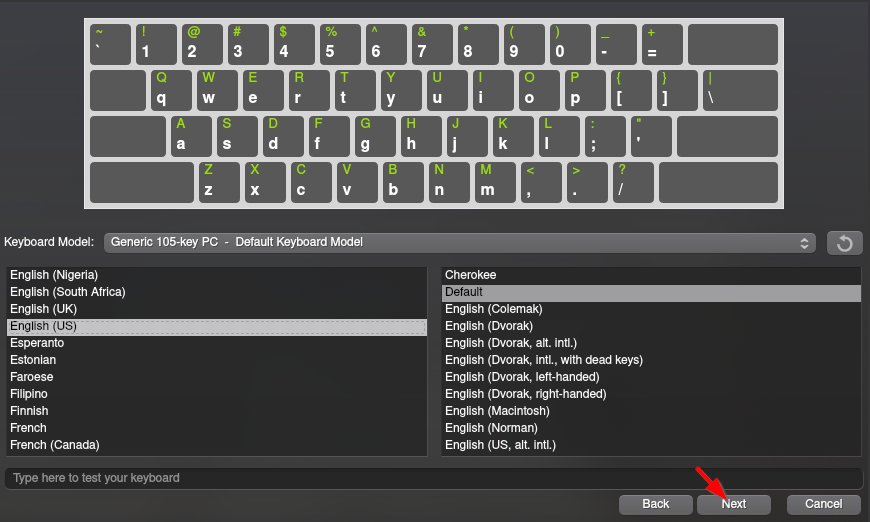 Select your storage Device and choose Manual Partitioning Option and move the Next step.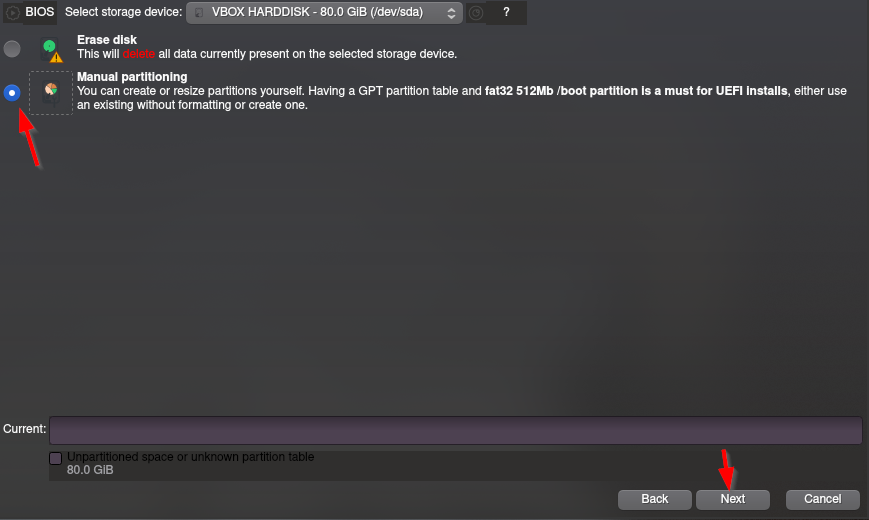 If you want a dual boot with windows and other operating systems you see here your old partition Table But We choose the Single Boot option for dual-booting a few steps are different.
Garuda Linux Installation Dual Boot
For Dual boot With Garuda Linux choose carefully your empty Partition and follow the Step. you can skip this step for Dual Boot.
First, we format our hard drive with MBR ( Master Boot Record ).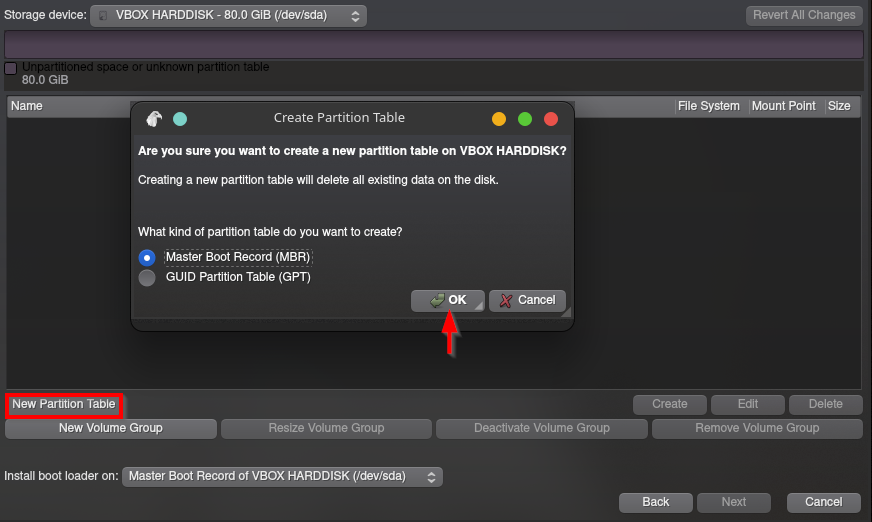 Boot Partition For Garuda Linux Installation
Creating Boot Partition minimum space requirement is 100 MB for Single Boot Record if you're dual-booting your system chooses 500 MB minimum Space. and choose file system type ext4 and click the ok button.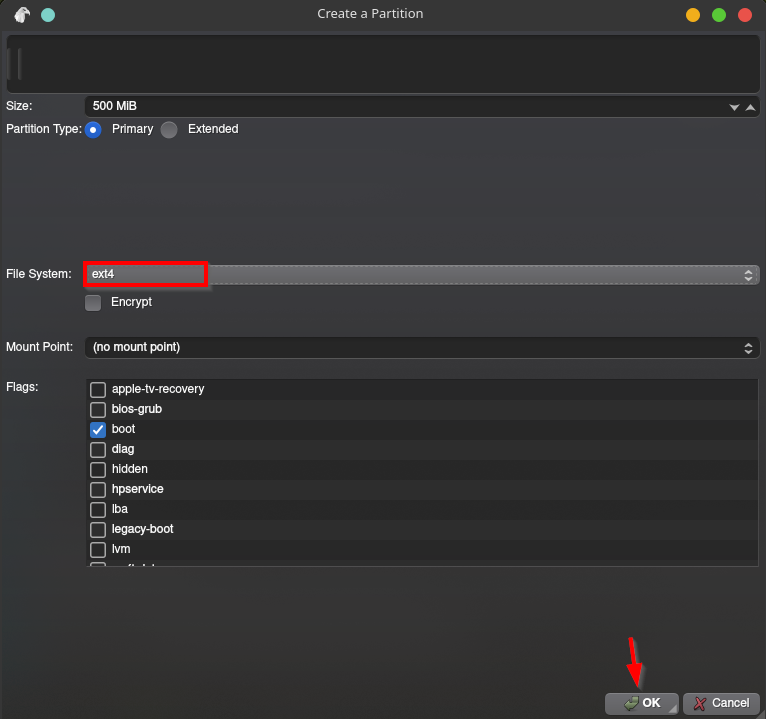 Swap Partition for Garuda Linux Install
Swap space in Linux is used when the amount of physical memory (RAM) is full. If the system needs more memory resources and the RAM is full, inactive pages in memory are moved to the swap space. please choose your swap Partition according to your requirement there.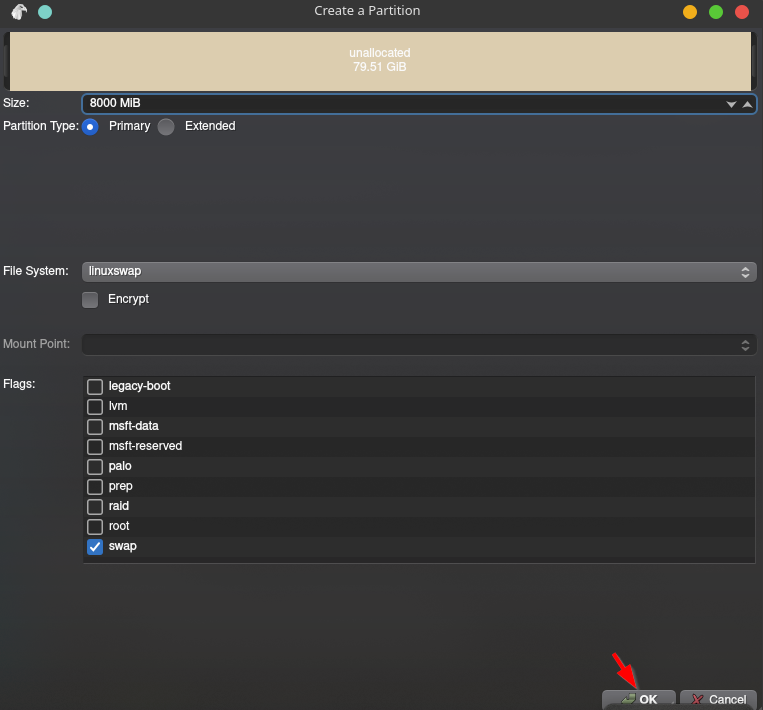 and Final Partition for Garuda Linux Install file choose the btrfs File system format and Mount Point is / directory.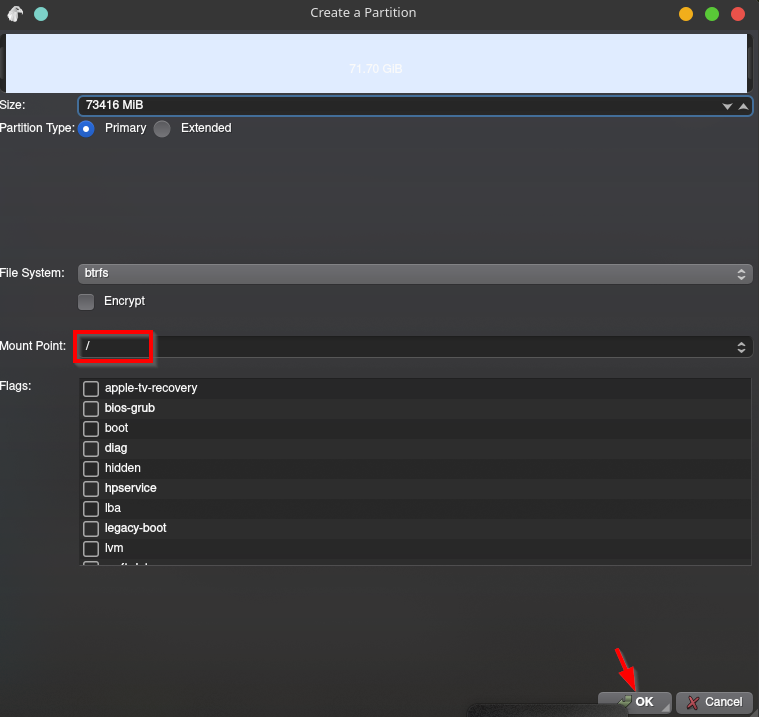 Now our Partition Table is Successfully Created please double-check the partition table before clicking the Next Step After you click the Next button this action can't be undone.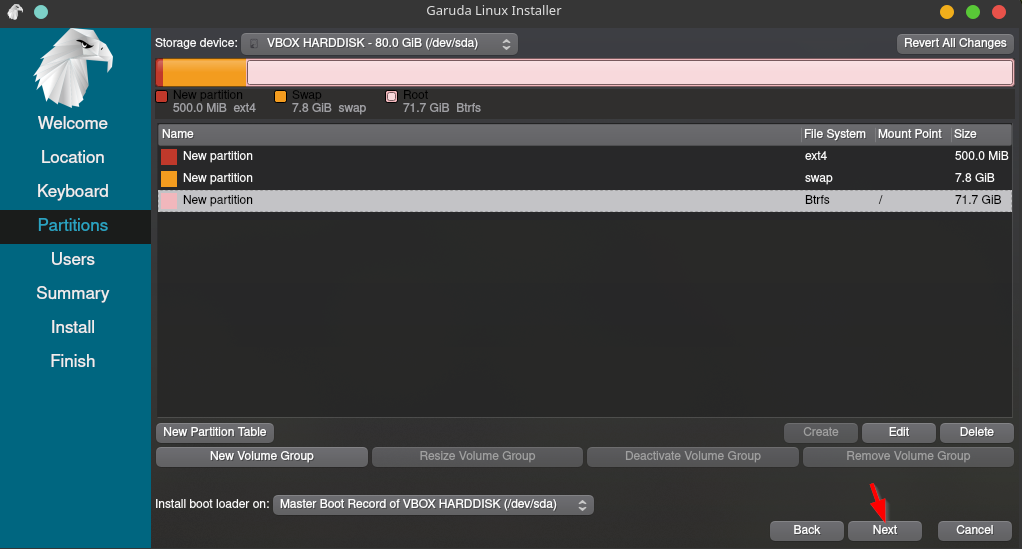 Enter your Information all fields are mandatory for password creating there are two options if you want the same password your normal user and administrator user choose the second checkbox we're using different passwords for those users.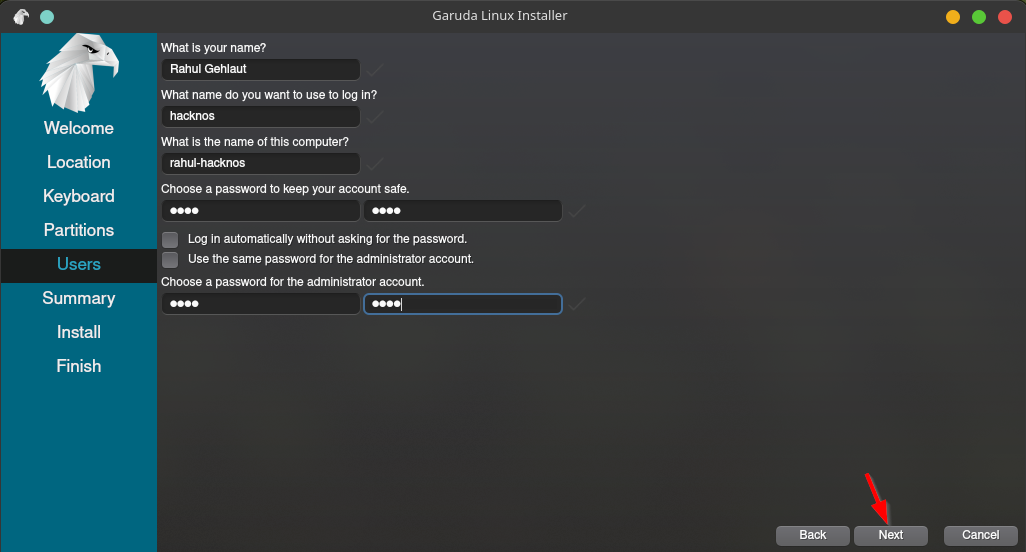 Again check your Partition Table and click the Install button and you saw a popup window again click the Install now button.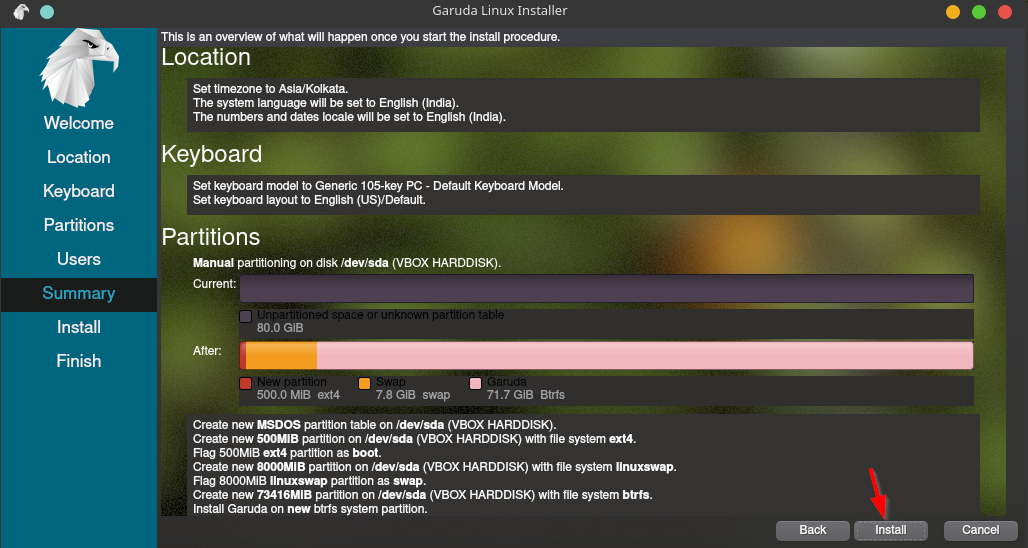 Our Installing process is started it takes 15-25 minutes for installing all packages it depends on your PC resources.
After Finished the Garuda Linux installer Please restart your computer and remove your bootable USB drive If you're installing on Virtual Box and another Virtual Environment remove your ISO CD.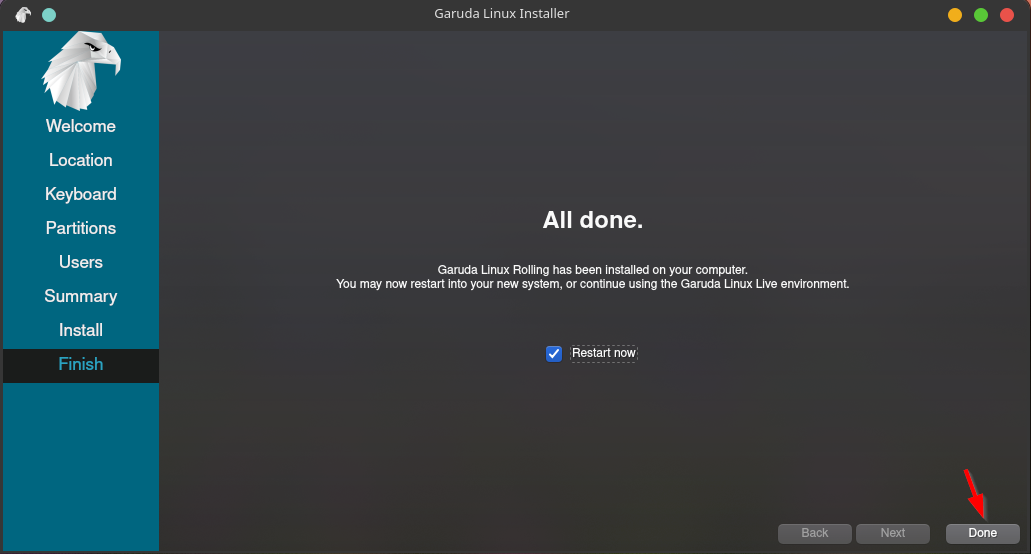 Our PC is Power UP successfully choose you the user and enter your password and you Garuda Linux has installed successfully in your System.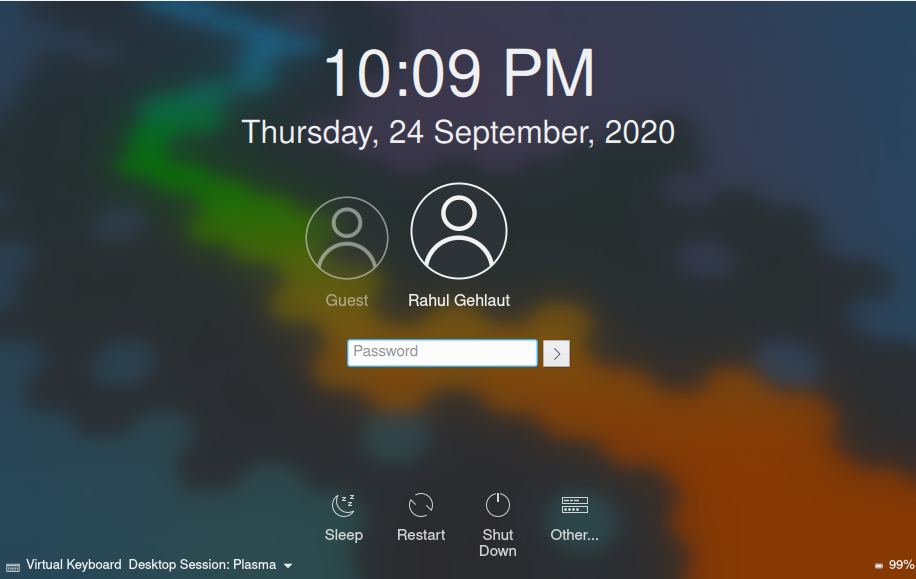 People Ask Some Questions
Who is Garuda Linux Creator
Garuda is the second Indian Operation System that offers by 8 Garuda Developers and here are lists of garuda Linux creators Shrinivas Kumbhar, Naman Garg, Yorper, Nico,
Is Garuda Linux safe
Garuda Linux is an Arch Linux-based distro that ensures always getting the latest software updates. and currently, there is no garuda Linux but CVE. according to our research garuda, Linux is safe currently.
What is Garuda Linux based on
Garuda Linux is an Arch Linux-based distro with BTRFS modern file-system
Related: Garuda Linux Installation