Task Manager Not Opening on Windows 10 | Task Manager Not Opening on Windows 10
Today, I will tell you how you will enable the task manager that has been disabled in any of your laptops and PCs and will see all the running processes in your task manager. There are many ways to do a distic, one of them I am going to tell you.
More Questions About Hacking.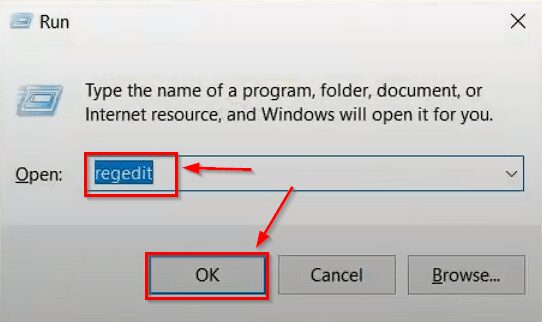 First of all, you have to type run in the search bar of Windows and open the run software. After this you have to type regedit in the run software and click on the OK button.


After this, the Registry Editor will open in front of you, after coming here, you will have to edit some files in the system, which will make your task manager back enabled. For which you need to go to the location (HKEY_CURRENT_USER – SOFTWARE – Microsoft – windows – CurrentVersion – Policies – System) as shown in the screenshot.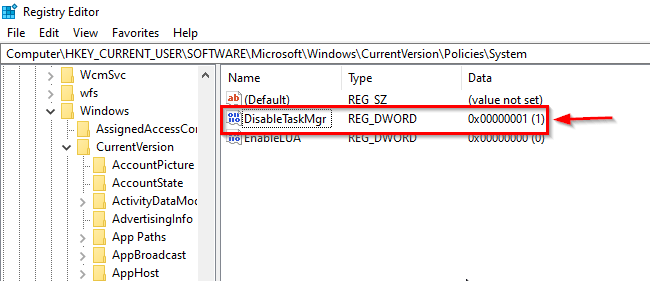 After coming to this location, you will get an option of Disable Task Manager, whose value will be set to 1. You have to modify it and change its value.
To modify it, you have to right click on it and then click above the Modify button from which you can edit it.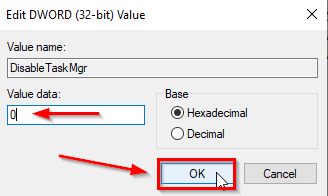 After doing this, the window will open for you to edit and here you have to zero inside the value data section and click above the OK button. So that your trans manager will be back enabled. Zeroing the value means that everything in computer language depends on zero and above 1 value, so it is written in a computer language, so we zero the value here so that there is no problem.
After doing this you can see that your task manager will be enabled again and now you can end all the process and see everything if you want to disable your task manager back then the value data section Within, you have to enter 1 value and click above the others button.