Today we are going to install CentOS Server install on VirtualBox, CentOS is an open-source Linux distribution. Many refer to it as a replica of the Red Hat Enterprise Linux (RHEL) You can download here the CentOS Server ISO File link.
CentOS Server Install on Base System
Once you have downloaded the latest CentOS Server ISO file, if you want to install the server on-base machine please first make it bootable USB Stick,
After the Bootable process is complete remove the USB stick from your computer and Reboot the system where you want to install CentOS Server go to its bios settings and set the boot medium as USB/DVD and set first priority.
then insert your USB stick on your system and press your boot key, After pressing the boot key you can see your disk and drives please choose your boo-table USB drive and follow these steps.
CentOS Server Install on VirtualBox
If you already download the CentOS Server first we need to create a virtual machine on VirtualBox After creating the CentOS Server Virtual machine go to the VM Setting and add your Red Hat Server ISO image to your Virtual Machine and Save it.
After boot with the CentOS Server ISO, we can see the windows choose the first option and hit enter. choose "Install CentOS Linux 8"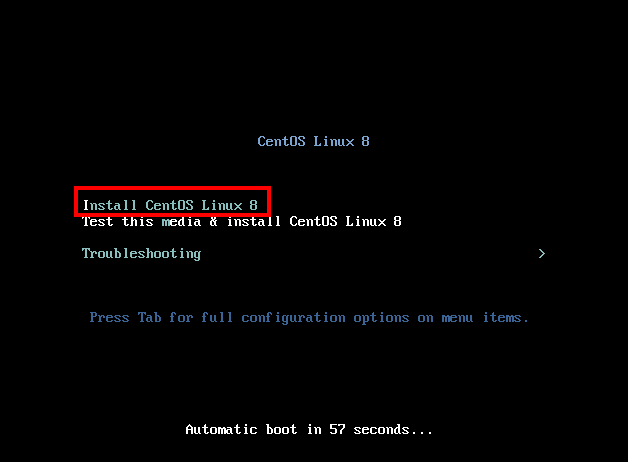 Now CentOS installing Setup is started now choose your language and your country region and click the continue button.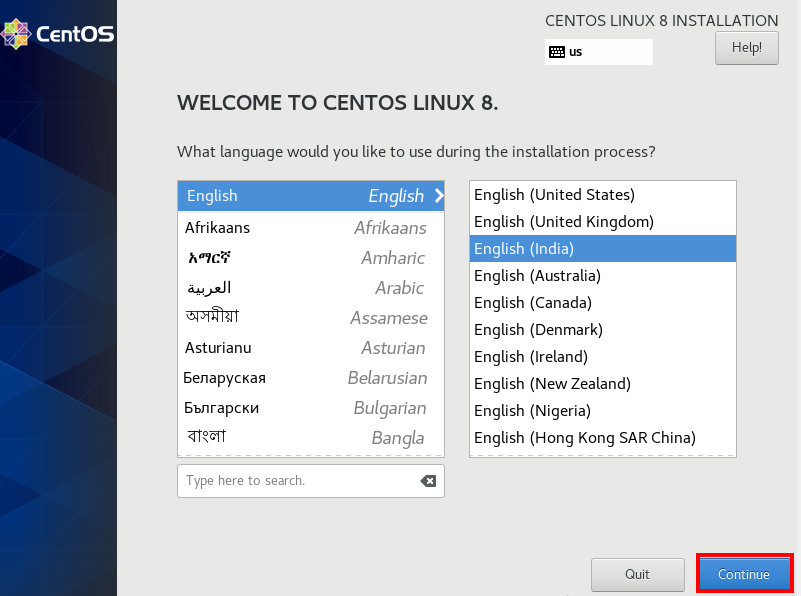 Installation Destination
click the installation Destination button and choose your hard drive, in my case my Disk is VBOX Hard Disk and click the Done button.
Software Selection
The installer will select automatic Server with GUI as software packages and if you want to change it then click on the Software Selection option and choose your preferred Basic Environment my preference is Minimal Install, and Click on Done.
is start
Network Configuration
This is the most important step Click the Network configuration button and on your Ethernet connection and specify your machine hostname and configure the Static IP address, After configuring the network connection click the Done.
Set Data & Time
Click the Time & Date button and set your region and city and click the Done.
CentOS Server Installation Summary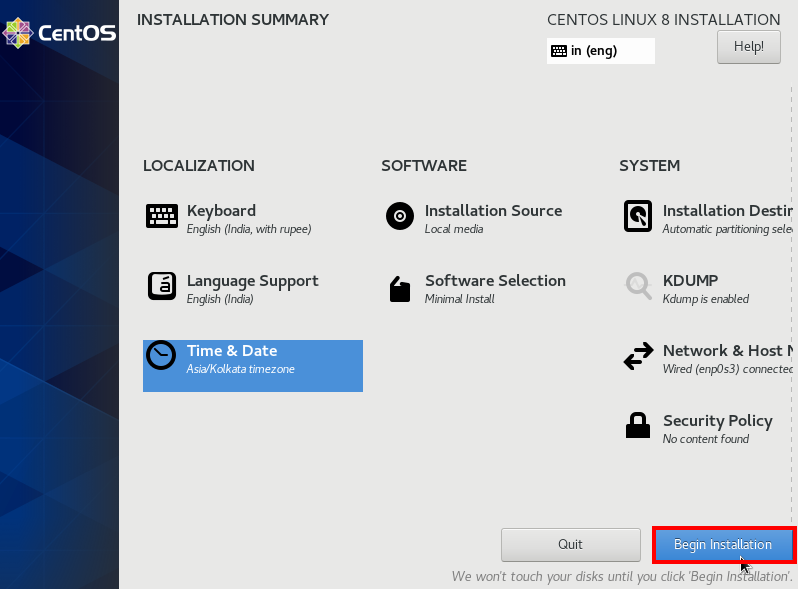 Set Root User Password
Create your new password for Root user login.
User Creation
Specify the full name or username and password for the new user if you want to the make administrator click the first check box and click the done button.
Now, our CentOS Server installation is completed We can see our Cent Server is successfully install click the Reboot System and your system starts Rebooting,
After Power-off the system please remove your USB Stick and VirtualBox user can remove your Live ISO CD.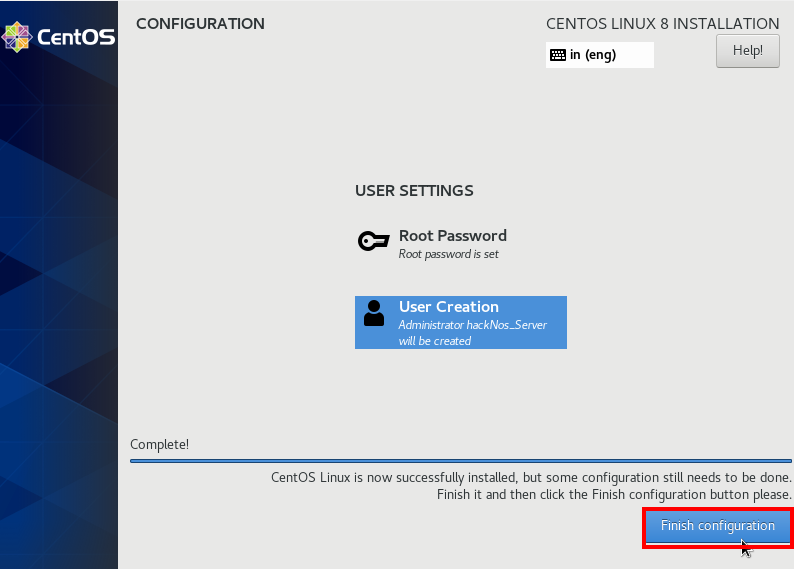 So our machine is started with CLI ( command-line interface ) Environment use the same user name and password that we created during the installation for login.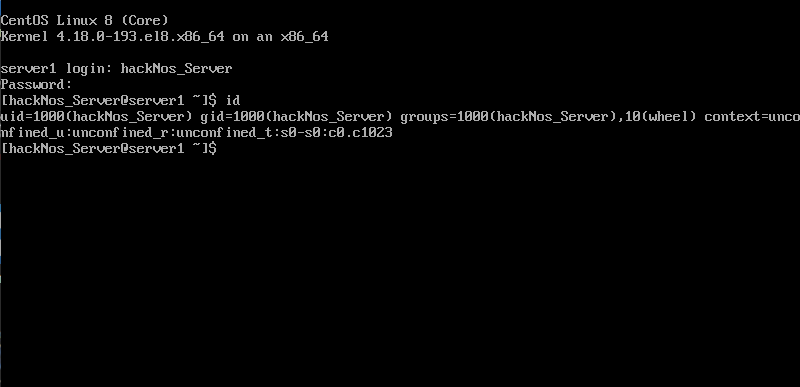 Related: CentOS Server Install
People Ask Some Questions
Is CentOS Free to use
CentOS is a free Operating System and it is built from Red Hat Enterprise Linux Server ( RHEL's ) own source code, Anyone can use the CentOS Server Free.
How Do I download a CentOS Server
You can Download CentOS Server From centos.org
Which is Better CentOS or Ubuntu
CentOS is based on Red Hat Server Source Code and Ubuntu is a Debian-based Linux distribution you can choose Any Server Both are free but I recommend first-time users Ubuntu Server. because it is easy to use.
Should I use CentOS 7 or 8
If you choose an older version of any Linux & Windows Server older version has some bugs I recommend you choose the latest version of any Server because security is important. and new versions come with new features and better security updates.
Which Linux is best for server
10 Best Linux Server Distributions 2021
Red Hat Enterprise Linux
Ubuntu Server
Fedora Server
Debian
Fedora CoreOS
Oracle Linux
SUSE Linux Server
CentOS
Mageia
Arch Linux