Today, I will tell you how you can FIX the error of CD ROM Unmount when installing Kali Linux. many users face this issue when we didn't successfully create a bootable Pendrive, or when any user remove the USB Driver installation Time.

When you install Kali Linux, why do you have such a Screen in front of you where you have been told that your CD-ROM is not being detected, so now we will solve the error.
First of all, you have to take an exit from this window.
Kali Linux – Manually Mount CD-ROM.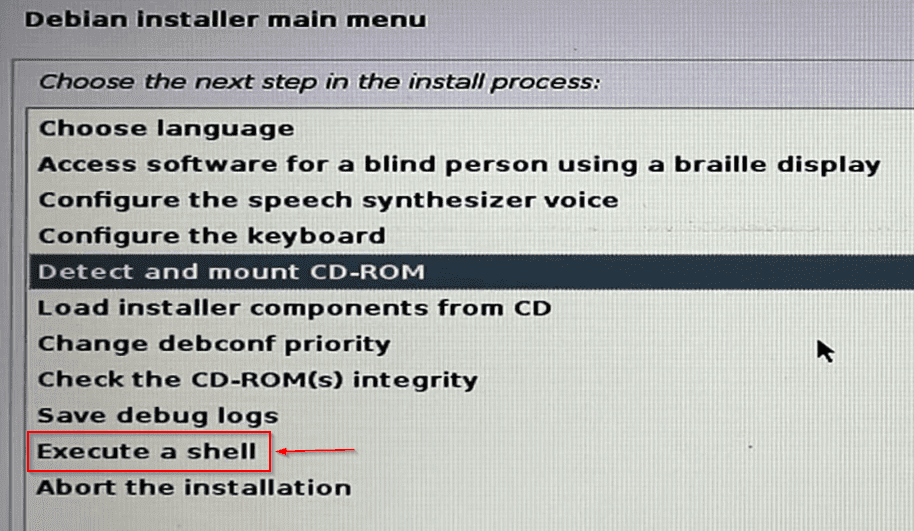 And then in front of you, there will be some such window show, where you will get the option of Executive A Shell in the last, above which you have to click. With this option, we can manually mount our CD-ROM, this is a terminal.

After going over the option, you will see some such window in front of us, where we will mount our cd-rom by executing our commands.
Kali Linux – Show IDs.

First of all, we have to see the ID of all our devices, whose command will be found in the section of the command and it is also shown in the photo, this will show all the IDs in front of you.
Kali Linux – Make CD-ROM Folder.

make

Folder

=

mkdir

cdrom
In that directory, the first thing you have to do is to look at the files. You can see the file from the directory with the (ls) command. If there is no folder named CD ROM in your directory, then you have to create a folder for CD ROM, which you also need We will now have to activate this folder in the command section.
Kali Linux – Mount the Folder.

monut

-

t

vfat

/

dev

/

sdb1

cdrom

/
To activate the folder, we first have to go inside the folder whose command you will find in the comment section and you will have to mount that folder. To mount the folder, you have to write some
commands that you will find in the comment section, this will mount your cd-rom folder.
Kali Linux – Exit and Go Back To Installing Process.

Now you can see that the folder with my cd-rom has been mounted and now i am in the cd-rom folder, after mounting in front of you will come from some such folder that will be in the cd rom directory to
do all this After that you have to exit.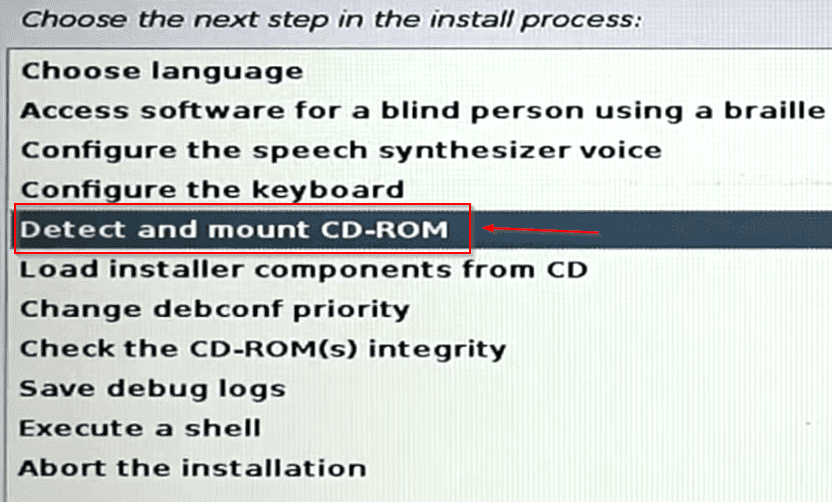 After exiting, you have to click on the option with Detect and Mount cd-rom from the back, which will
bring you back to your installation process where you stayed.
Testing CD-ROM.

Now you can see that my cd-rom has started and all my files are loading as well.

My cd-rom is being scanned for installation here.

Where after the CD ROM is detected, all its software is being installed, if you encounter any problem in this process, then you can ask me by commenting.
If even after this process, your CD-ROM problem is not solved, then make your USB bootable again and use the software (PowerISO) ware which will make your problem solvable.
Related: Fix the Mount CD-ROM in Kali Linux