In this article we are going to solve another Error L3MON Payload Build Failed, many users face this problem payload building time. but don't worry we will fix this problem in this article.
Let's again look at the error, I'm creating a payload, and I get this payload to build error in L3MON.
ERROR | Build Failed – Sign Command Failed – Command failed: java -jar "/var/www/payload/app/factory/sign.jar" "/var/www/payload/assets/webpublic/build.apk" Exception in thread "main" java.lang.NoClassDefFoundError: sun/misc/BASE64Encoder at s.Sign.addDigestsToManifest(Sign.java:108) at s.Sign.sign(Sign.java:454) at s.Sign.main(Sign.java:532) Caused by: java.lang.ClassNotFoundException: sun.misc.BASE64Encoder at java.base/jdk.internal.loader.BuiltinClassLoader.loadClass(BuiltinClassLoader.java:581) at java.base/jdk.internal.loader.ClassLoaders$AppClassLoader.loadClass(ClassLoaders.java:178) at java.base/java.lang.ClassLoader.loadClass(ClassLoader.java:521) … 3 more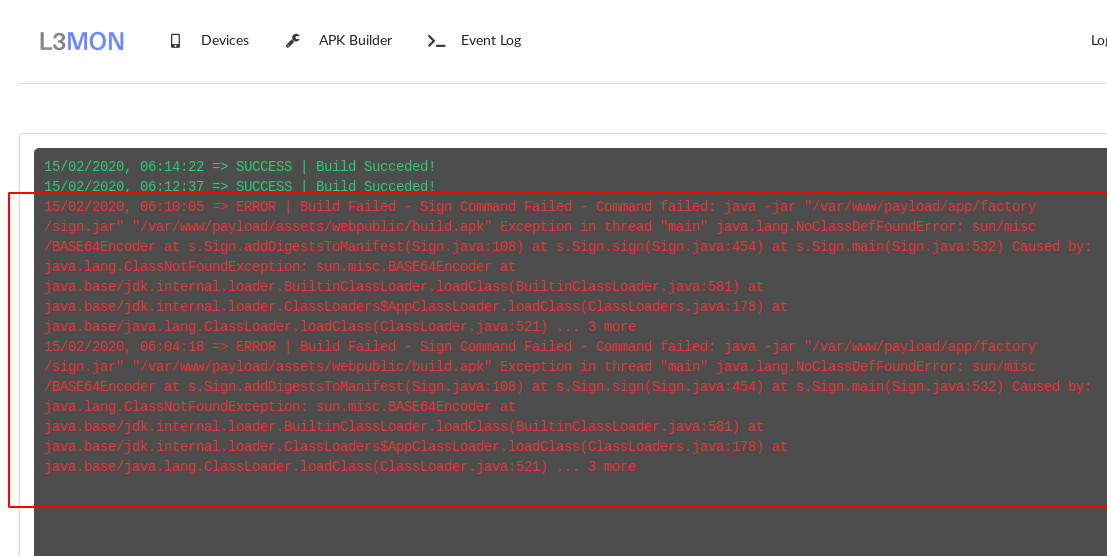 Now we have already know how we can fix this problem, we need to change our current java JDK Version to the older version for java 8, let run the following command for Changing default Configuration java 11 to java OpenJDK-8.
update

-

alternatives

--

config

java
Restarting the l3mon server

After changing java again login and build a payload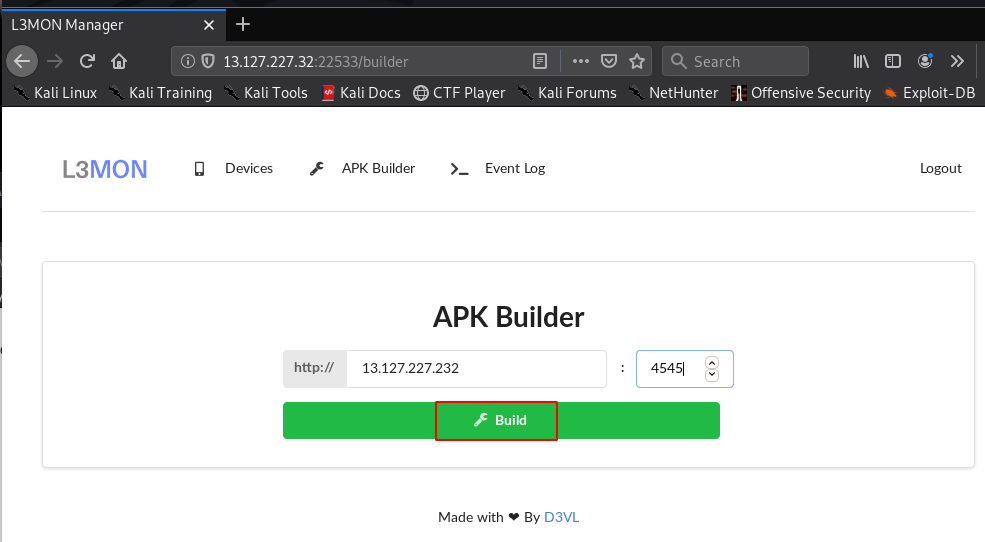 we can see our payload is built successfully now download the payload and install our target mobile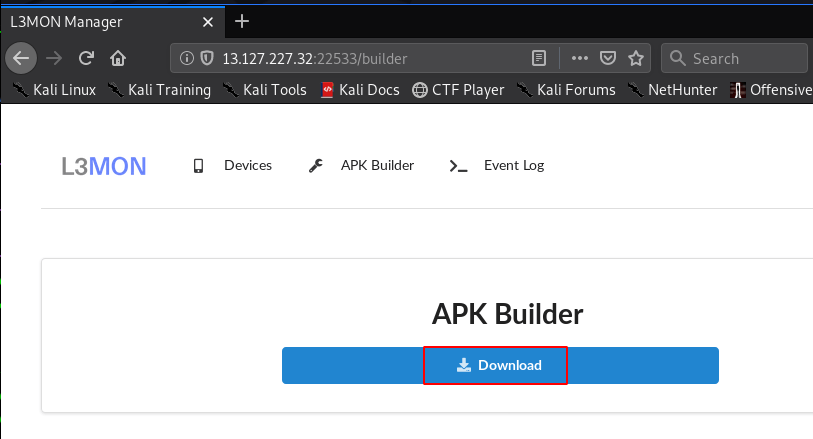 Related: L3MON Payload Build Failed error