Today I will tell you How To Make Money Playing Valorant Game by connecting your BUFF software to any game or Valorant game and can buy your favorite games for free.
Or you can purchase VP (Valo Points) for free in the Valorant game. All this process is going to be easy, so you will not face any problems.
Download and Install Buff Software and Buy Free Games
First of all, you have to login your software, for which you will have to create an account or you can also login the software from your Google account. Here we will login our software from our Google account.
For this you have to click on the Sign in with Google button below so that it will be redirected to a browser and from there you can download the software from any of your Google accounts. Will be able to login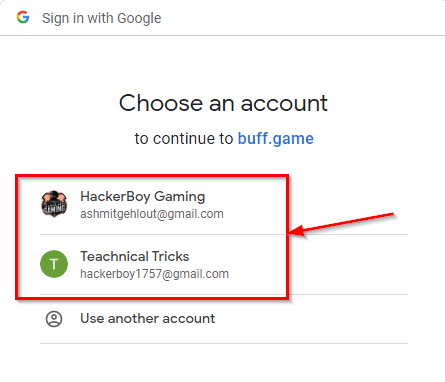 After this, some such interface will come in front of you. If you want, you can login your software from any Google account. And then by playing your games from that account, you can easily earn money for free and can also buy games.
After logging in the account, you will see a message of this way in front of you, now you have to open your software from back and you will find that our software has been logged on its own.
After doing so, you will see some interface in this way, here you will see many options, out of which you will see the coins you have earned and different features of the software will also be seen on the left side. You can play the favorite game by choosing it and easily earn software points.
After doing this, you will now have to connect your Valorant game to your Buff software, for which you have to go to the feature talk given on the left side and then select the option containing the challenge.
After this, you have to select this game by playing any game you want to earn points, here you will see many big games, which are very popular at today's time. From here we will select our Valorant game. And after selecting, all the challenges related to the game will be visible to you.
After this you have to open the game and as soon as you start the game, the Buff software will automatically connect to your game and then on the left side you will see the challenge s of the software which will compile you and like You will get a coin or buff money in the software so that you can buy it of your choice.
To buy your favorite game or to buy the game money within any game and to buy gaming accessories, you have to open the Buff software and click on the market feature on the left side and your Some such kind of window will open in front of here.
You can easily buy any game you want to buy, just the coins given below the game should be available in your account, from here you can also easily make the money of the game in your game. You can buy it for absolutely free.
You can buy all these things absolutely free. To buy your favorite thing, you have given the filter option in the right side, from where you can select whatever you want to buy, from here you can also buy gift cards, you can also buy gaming accessories and many games. Can also buy. And all these games can be yours for free.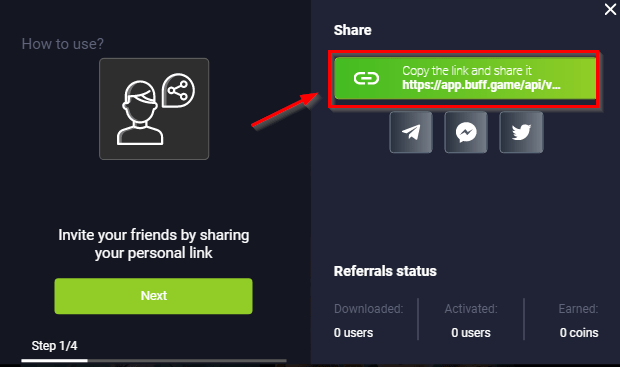 If you want to earn a lot of coins in the software, then you can easily earn the coins by sharing this software to any of your friends, as soon as you send the software to your 10 friends and they will send this software from your link. If you start earning money in your camp by downloading, then you will receive 500 Buff Coins in your account.
FAQs
Can I make money by playing Valorant?
Yes, you can make money by playing Valorant. As a new game, it's a great way for new players to get on the scene. There are options for broadcasting, competition, investment, betting, and training others!
How much was paid in the Valorant competition?
To date $ 931,293.88 has been paid in prize money from the 193 Valorant competition in 2020.
Who is the richest Valorant player?
The richest Valorant player is Ardis 'Icepaperhands' Svarenieks who won $ 19,903.77 in Valorant competitions. All players receive salary and sponsorship deals in addition to their winnings.
What is the salary of a paid Valorant player?
The monthly average of a professional Valorant team made up of five players is $ 25,000. This means that most players have an annual salary of $ 60,000 plus money in winning.
Should I invest in Valorant?
As a new game, Valorant is a risky investment. However, it is less risky if you look at the success of Riot and LoL, but at a much higher price.
More Questions About Valorant
play valorant and earn money
earn money by playing valorant
earn money playing valorant
how to earn money by playing valorant
how to earn money playing valorant
play valorant earn money
how to earn money by playing valorant in india
how to make money playing valorant
earn money while playing valorant
play valorant for money
earn while playing valorant
how to earn money while playing valorant
make money playing valorant
valorant earn money