Unlock Any Windows Computer Password | Bypass Windows Password using Koon Boot
Today, I will tell you how you can unlock any of your Windows PCs by using Kon boot software.
More Questions About Hacking.

First of all, you have to create a bootable Pendrive of one of the put software so that you will unlock your Windows PC. Kon boot software download link will be found below from where you can download the new version of this. This software can easily unlock any of your Windows versions.
First of all, after creating a bootable Pendrive, you have to put Pendrive in any PC or window you want to unlock and then go inside the Boot Manu.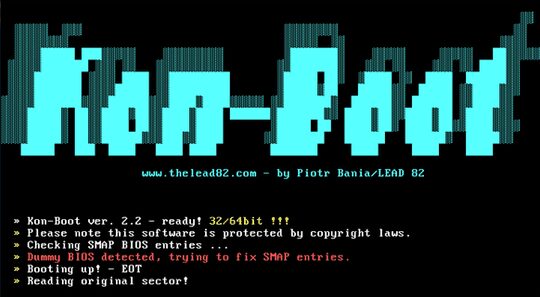 After this, you have to select your bootable Pendrive and run it. After running, Kon boot window will open in front of you.
After this, you have to select the new or old version of the boot and click on the run button.
It will take some time to unlock the window, so you have to wait a bit and your computer will automatically start restarting.
After this, you do not have to enter anything in the login field, just have to press Inter, so that you will be able to open your window and your PC will be unlocked.
To see the practical video of this process, you can watch the YouTube video below.