Today I will tell you how you can buy Valorant Points in a very small amount in your Valorant game, that too with the Paytm method, which the value renters have just added to their game.
First of all, you have to update your game which has new updates coming after it, after that you have to open your game and go above the payment option. After doing so, you will now have a new payment method Paytm, you have to click on the Paytm.
After clicking above Paytm, you will see Valorant Points below which you will also see its price, which is very low because earlier a value of ₹ 1 was available and now the price points are getting very cheap to pick them up. For this, you have to click on any one plan which you want. I will click which is 1599 Rs.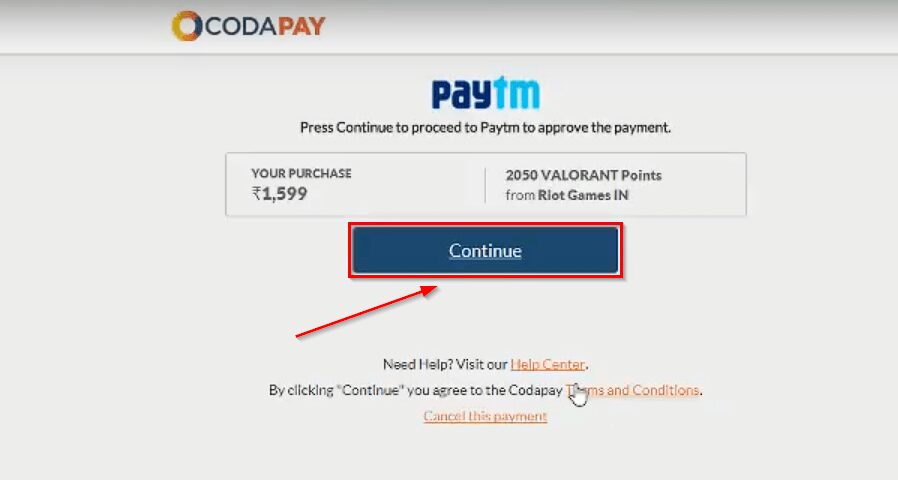 After this, some type of window will open in front of you, where you have to click on the Continue button.
After clicking on the Continue button, a payment option will open in your default browser in front of you, where you will have to pay for your selected plan and here you have to pay from Paytm itself, then you have to go down to your Paytm mobile Send the number and then click on the Proceed button.
After doing this, an OTP will be sent to your mobile number, which you have to see from there and fill it here and then click on the Verify button. After this, your payment will be deducted from your Paytm and your order will be successful.
After your order is successful, from which Gmail you have created an account of Valorant, you will get a mail on that Gmail, which will be from Riot Games.
After this you have to open the mail and inside that you will be given a receipt which will be of your money and your Valorant points which you have purchased.
Now you can see that my purchased Valorant points have been added to my Valorant account. Now you can purchase anything inside the game from these points.
To see the live pro and video of this thing, you can watch the video below and can know the whole process live.
PubG Mobile Urban and Coming soon with new india version link