Today i will tell you how you can Protect Youe Kali Linux Grub.
How to Protect Grub Boot Loader by Password in Kali Linux
first I am generating a new password for grub this command

After generating our password edit grub file I am using vi editor you use any editor
Copy your generated password and open your notepad and write some line
set

superusers

=

"username"

password_pbkdf2

username

'you password pate here without cote'

After entering the code you have to press Enter. Copy all text and paste /etc/grub.d/00_header file footer I show Image file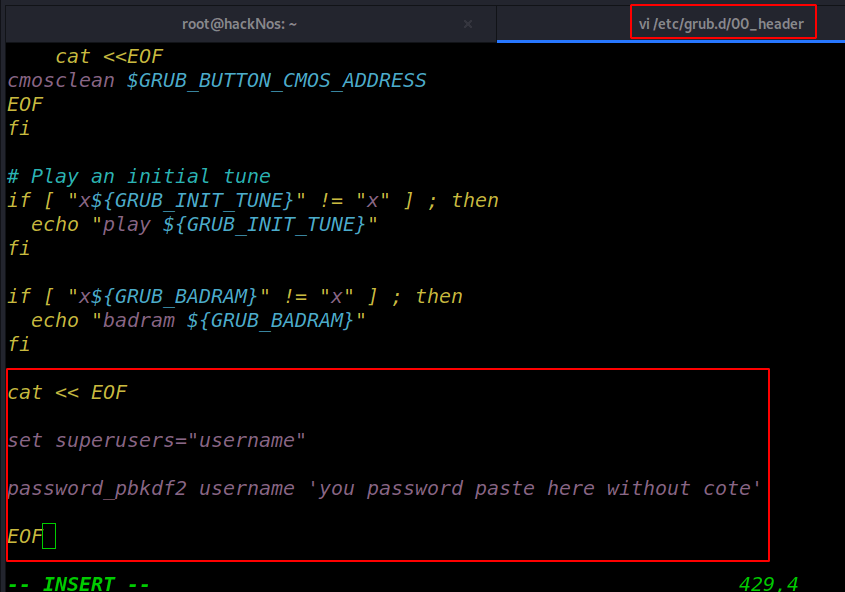 And update your grub file

If you want to get more information related to Linux Group file Understanding, you can also read other blogs by clicking on the link above and if you want to solve the errors of kali linux, you can also read our other blocks. This is all free of cost. And you will also understand very quickly and all the solution is with photos. Grub Password Protect.
After update-grub file reboot, your system and you see your grub is password protected
If you have any kind of problem in this whole process, then you can ask me by commenting.
Thanks to all of you guys for reading my blog.
Why use Kali Linux for Hacking here