Esports is starting to popularise with speed in India. People started
Recognizing esports players and teams. So today we are presenting
you the Top 3 Esports Organizations by their prize-winning and
earning.
2020 has been a rough one for the PUBG Mobile esports scene in
India. What could have been a year of Indian squads going toe-to-toe
against top
However, before September, when top tier tournaments like PUBG
Mobile World League took place, Indian teams like Orange Rock,
TSM Entity and Celtz rocketed to the top of the earnings table.
1. Orange Rock Esports
Orange Rock is the home of the top-ranked PUBG Mobile Team in
India. It is also one of the most fan-favorite Organizations. They
launched the team in August 2019. Since then they have undergone roster
changes to build the most cohesive team possible.
They won second place in PUBG Mobile World League 2020 east
from that tournament, the team won $ 55,000 in prize money. The
team registered a huge win in the ESL India Premiership 2020
Summer Season. They managed to win $83,983 in the year 2020
2. TSM Entity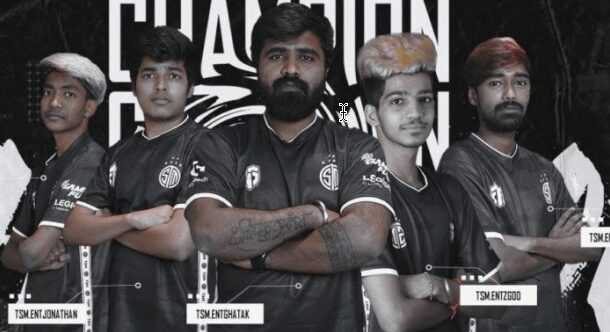 TSM Entity is an Indian PUBG Mobile Team. This team is a
partnership between an Indian Organization Entity Gaming and Team
SoloMid.
They managed to make their presence known in the Indian PUBG
Mobile esports scene. The team placed sixth in PUBG Mobile World
League 2020 – Season 0: East and won $14,500 and also earned
$26,781 in PUBG Mobile India Series 2020. In the year 2020 TSM
An entity managed to earn approximately $71,281 from its tournament performances.
3. GXR Celtz
Galaxy Racer is an esports organization based on Dubai. On July 3rd
they signed the entire roster of Indian PUBG Mobile Team Celtz. GXR
Esports saw potential in this team. They later signed the roster of
Team SynerGE on 8th September.
Celtz started the year with a 9th place finish in PUBG Mobile Club
Open – Spring Split 2020: India before they won the PUBG Mobile
Pro League – Spring Split 2020: South Asia.
the team earned
$40,000 in the PMPL before they went through some roster
changes in 2020. The new team came in 14th place in PUBG
Mobile World League 2020 east and took home $ 10,500.